Product Description
T-SHIRT LAUNCHER
CO2 POWERED & PORTABLE
Includes (10) 16 Gram CO2 Cartridges (5 Shots)
This easy to fire, easy to use, easy to load, and easy to reload, CO2 Powered,
CO2 TShirt Launcher will fire up to 2 Rolled Up Promotional T-Shirts in one shot!
The Tighter that you load the Barrel, the Further it will shoot the T-Shirts up into the air and towards your desired crowd area. Great for Events, stages, and Festivals!
Simply fold the arms into the T-Shirt, Roll it up tight, and put 2 or 3 rubber-bands around the T-Shirt to fit it snug into the barrel, with the rubber bands it will not open up in mid flight and give you the maximum distance with the least resistance. This incredible T-Shirt Gun Launcher will shoot 1 T-Shirt up to 70 feet, and 2 T-Shirts up to 90 Feet into the air. You can also add Confetti or streamers in with the T-Shirts to create an even cooler effect when they fire out!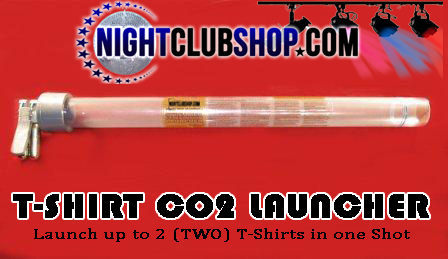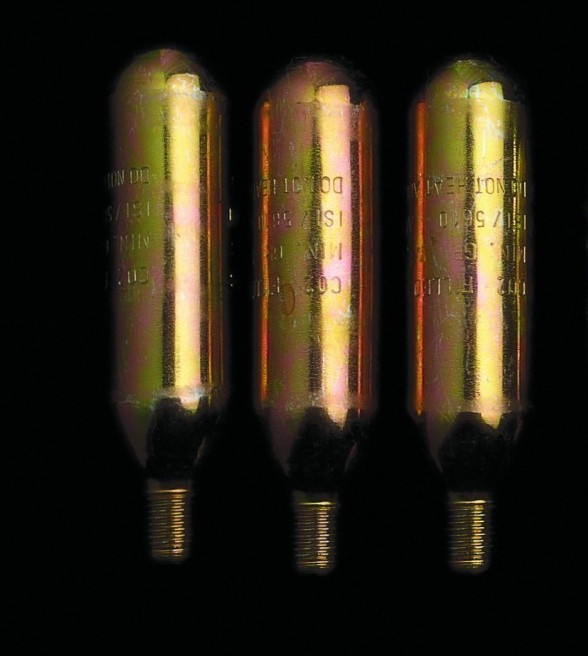 THIS T-SHIRT LAUNCHER IS SUPER EASY TO USE!
It is a portable (Hand Held) unit that requires 2 × 16 gram CO2 Cylinders to activate it, easy to remove CO2 Cylinders and immediately reload...
Also works as a Large Confetti Launcher.
These 16 Gram CO2 Cannisters/Cylinders are the most powerful disposable CO2 shots available before upgrading to the larger 2-20 oz Tanks, more portable and easier to replace and reload with mini CO2's like these.
This versatile US Patented (# 5,015,211 & 5,149,290 ) high performance cannon is our most powerful handheld unit to date. It's capable of blasting a pound of streamers and/or confetti extra high into the sky. Depending on atmospheric conditions, this launcher shoots our 25 foot streamers up to 75 feet out. The perfect cannon for large displays in stadiums and parades. Up to 2-3 T-Shirts (depending on t-shirt size) can be launched up to 90 feet. Stuffed animals up to 6" can be shot out 50-70 feet. Economical too! For added thrust, it is fitted with a special tandem valve that uses the required two 16 g., 900 PSI, threaded CO2 cylinders per shot as sold on Nightclubshop.com

Warning: The T-Shirt cannon may recoil a little when fired, therefore it is not recommended for use by minors or persons under 130 pounds in body weight.

It comes with a 2 year Warranty based on proper usage!
Specifications
Dimensions: 30" x 2"
Barrel is transparent for safety so that you can see what is inside
Product Videos
Custom Field
Product Reviews