Product Description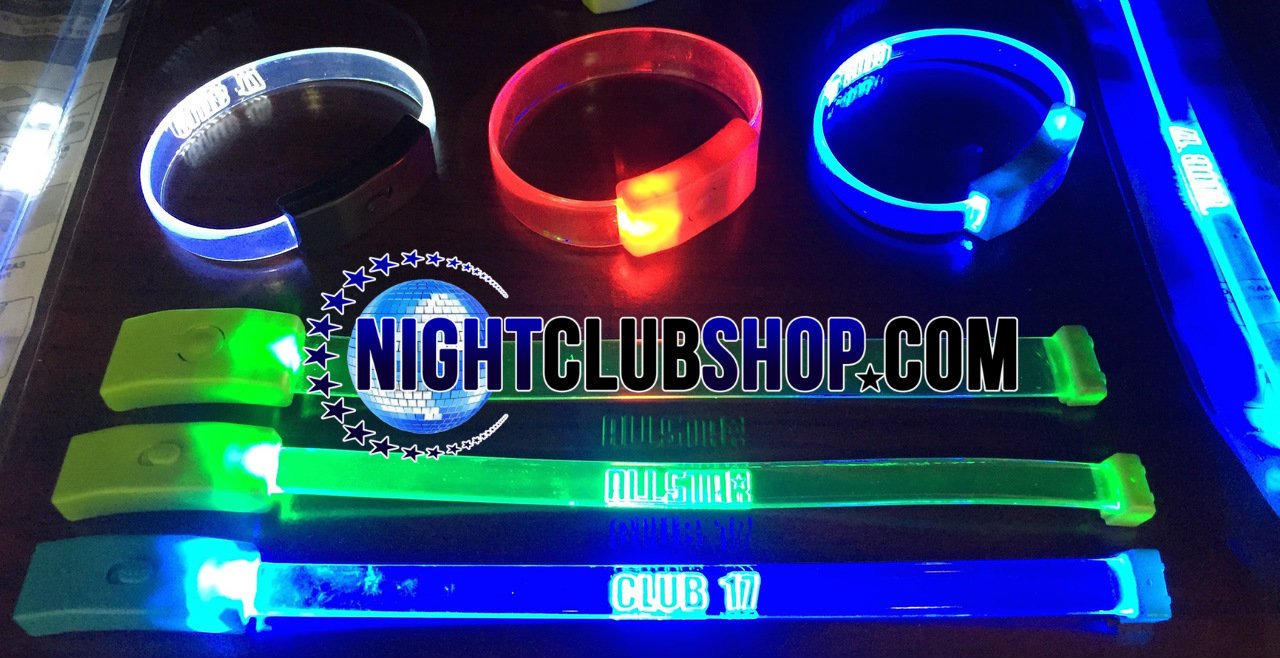 LED WRISTBANDS CUSTOM
PERSONALIZED - CUSTOM - Light Up Optical Engraved LED Bands
ORDER AS LITTLE AS 100 LED WRISTBANDS
WITH YOUR CUSTOM LOGO/NAME (1 Unit = 100)
OUR BEST SELLER IN Customized/Personalized
LED WRISTBANDS - ON SALE $249.99 Reg.Price $299.99
PLUS,WE ARE WAIVING 35$ LOGO VECTOR/LASER SET UP FEE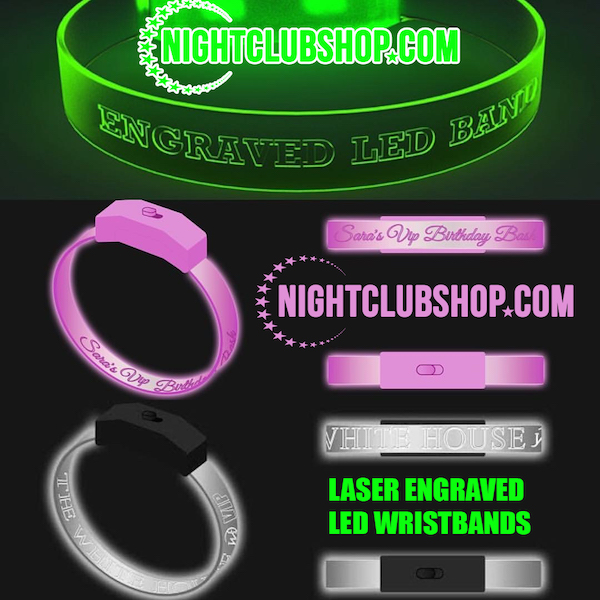 Pricing is per 100 Pack, Purchase your own Personalized/Custom LED Bands for Less than most regular or plain LED BANDS and take your branding out of this world!
Wholesale/Bulk is Available at a lower pricing tier.
Order as little as 100 and as many as 10,000, Made in-house and turnaround lead time is under 10 days for any order!
PINK COLOR NOW AVAILABLE, Great for #BREASTCANCER #Fundraisers #CHARITY #EVENTS #GIRL #GIRLPOWER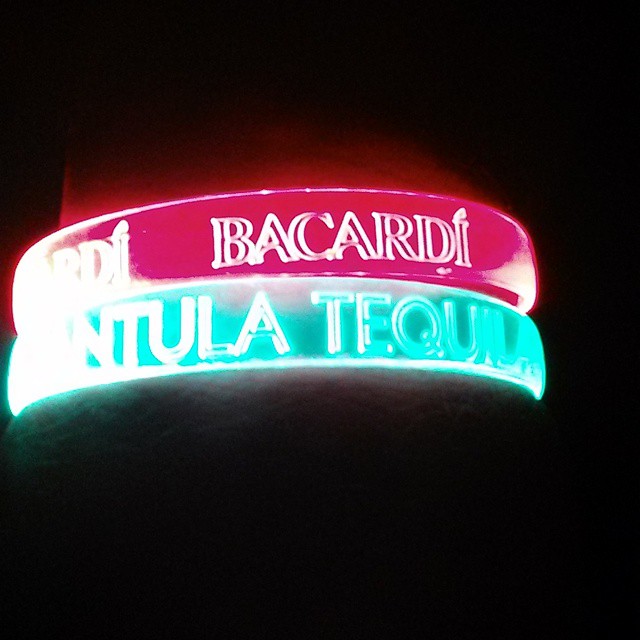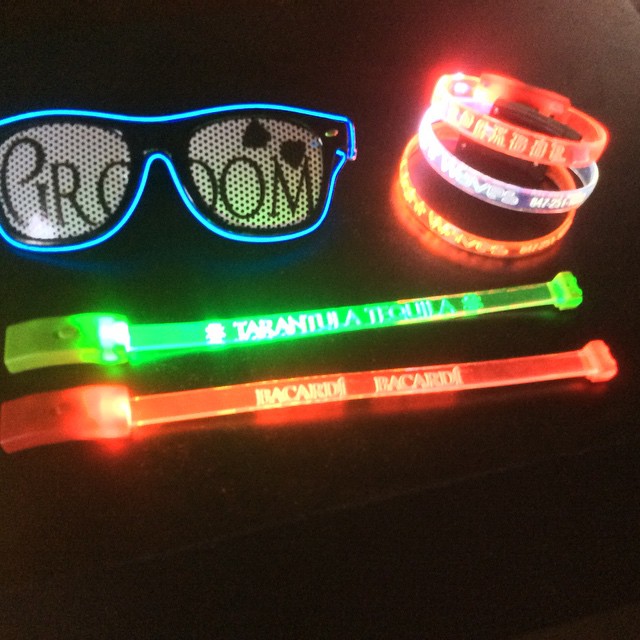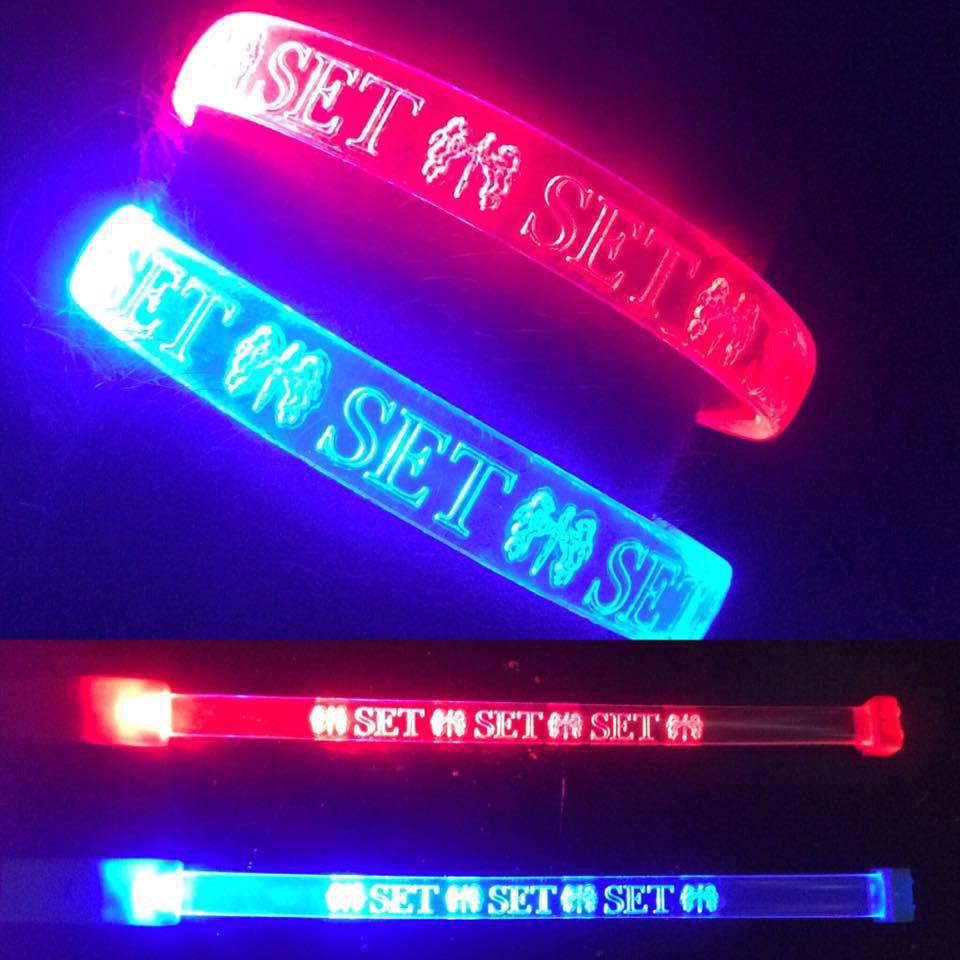 Patented Technology Engraves/Etches your name or Logo inside of the LED Wristbands giving it a unique optical illusion and completely illuminating the Custom Area brighter than the rest of the Wristband. These are definitely some really unique and attractive GLOW LED Wristband Bracelets and are also very cost effective and low in price in comparison to many other LED wristbands out there.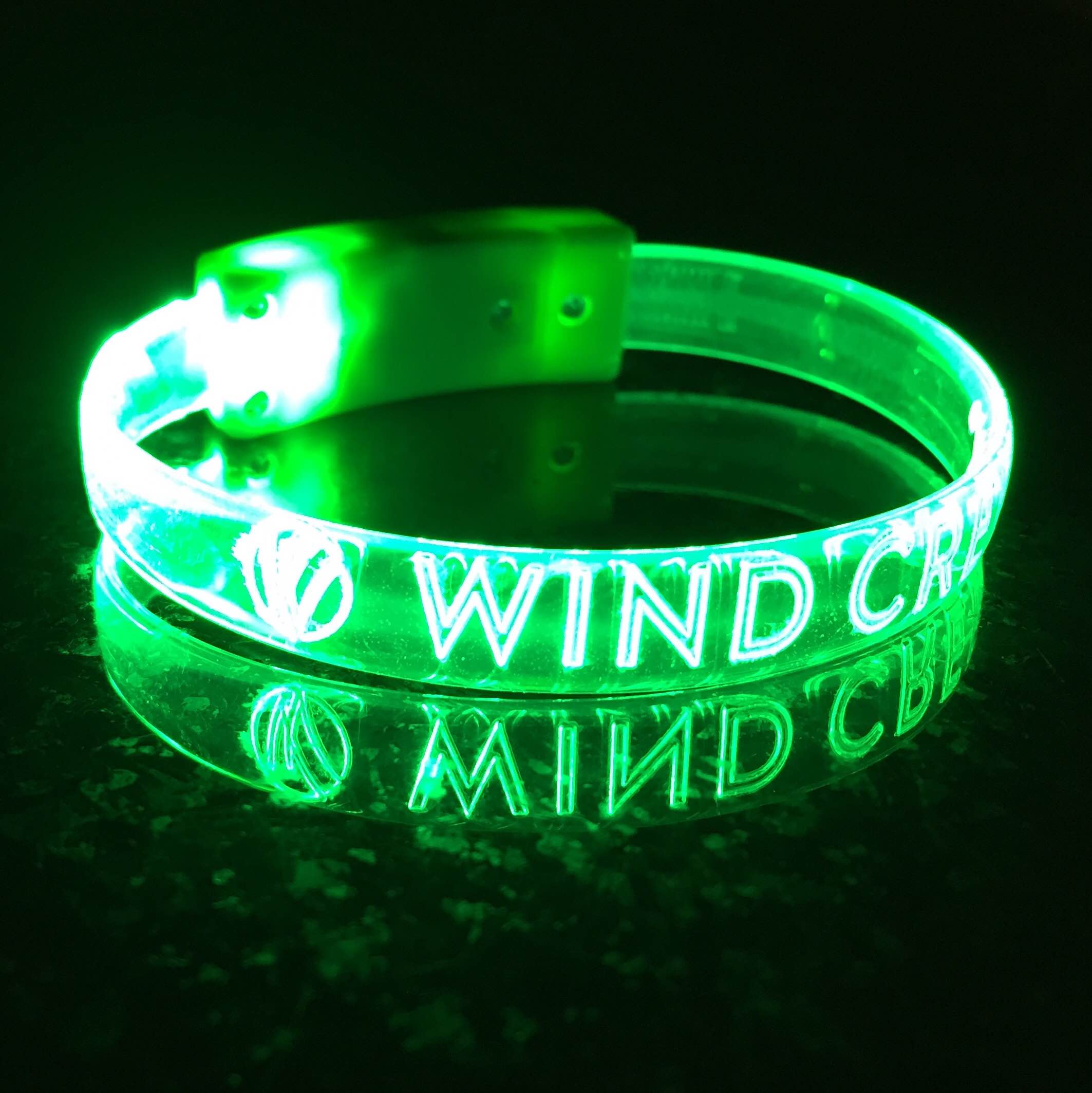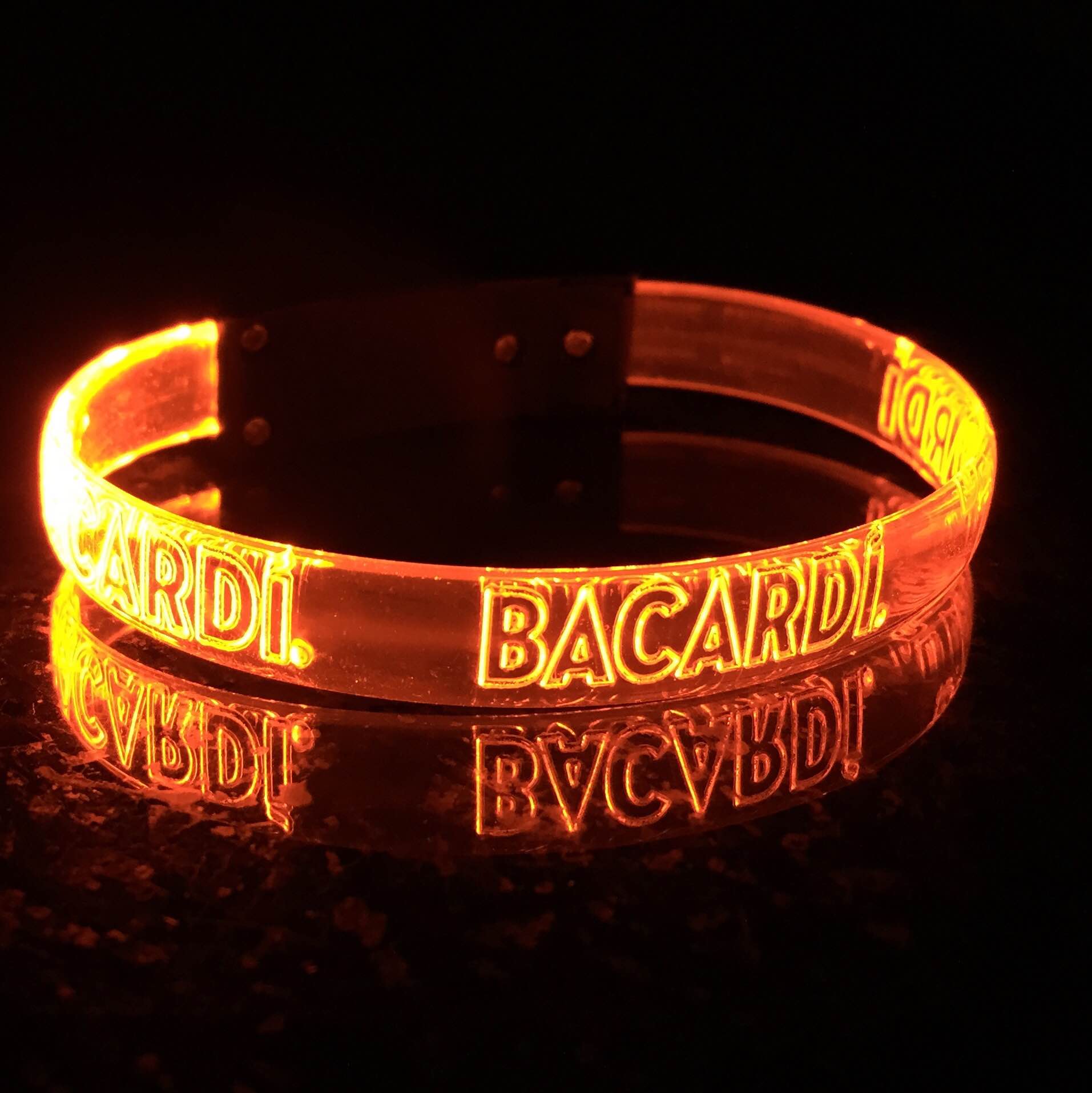 Right-Click and "SAVE" Order Form Below
-Or-
Fill in "NOTES" Section on Checkout
AVAILABLE FONTS FOR ENGRAVING - LOGO UPLOAD AVAILABLE TOO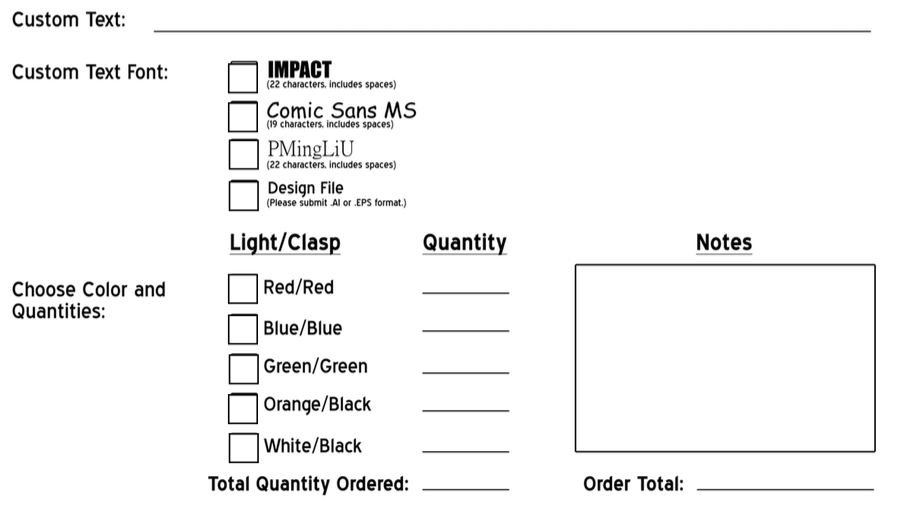 Email Form to INFO@NIGHTCLUBSHOP.COM
​
The base model is a single function (on/off) band with a custom engraved band for branding purposes.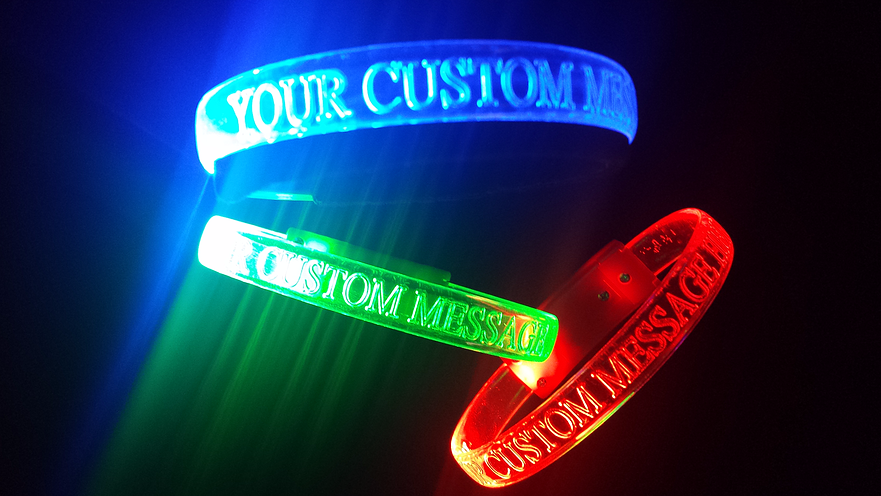 Order as few as 100 bands
Production Time: 10 Days
INNOVATIVE. PATENTED. EXCITING. POWERFUL. REUSABLE. NEW. COST EFFECTIVE.BRIGHT. ENGRAVABLE. LIGHT-UP. LED. OPTICAL. WEDDING. EVENT. NIGHTCLUB. ADVANCED. DESIRABLE. EXCLUSIVE. CUSTOMIZABLE. STYLE.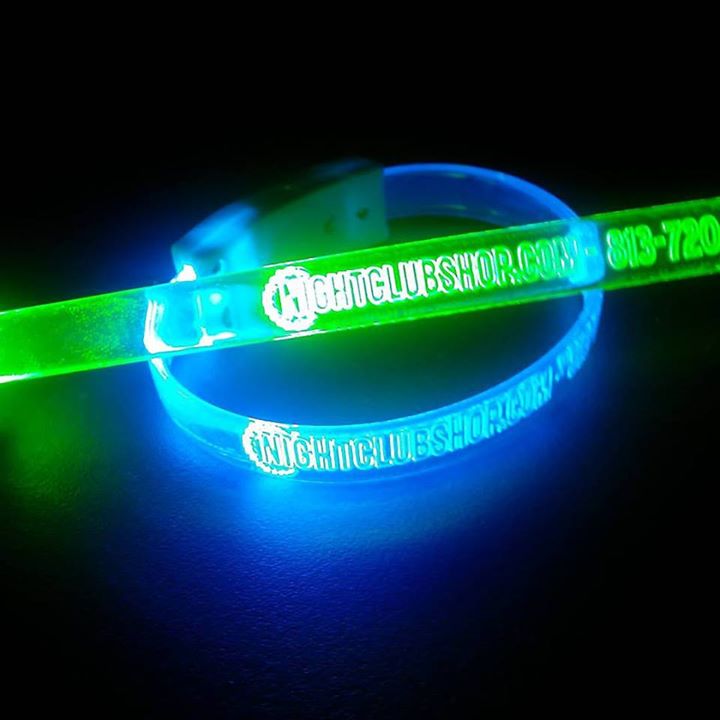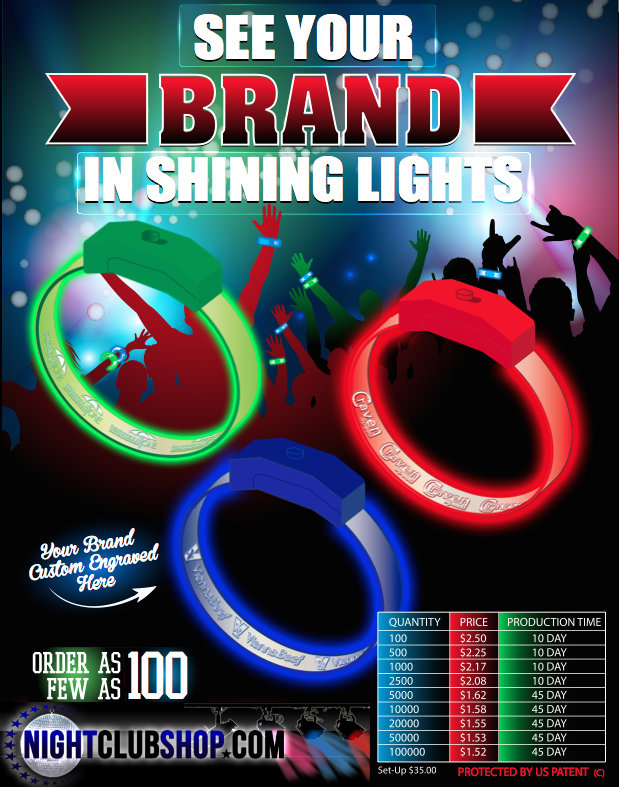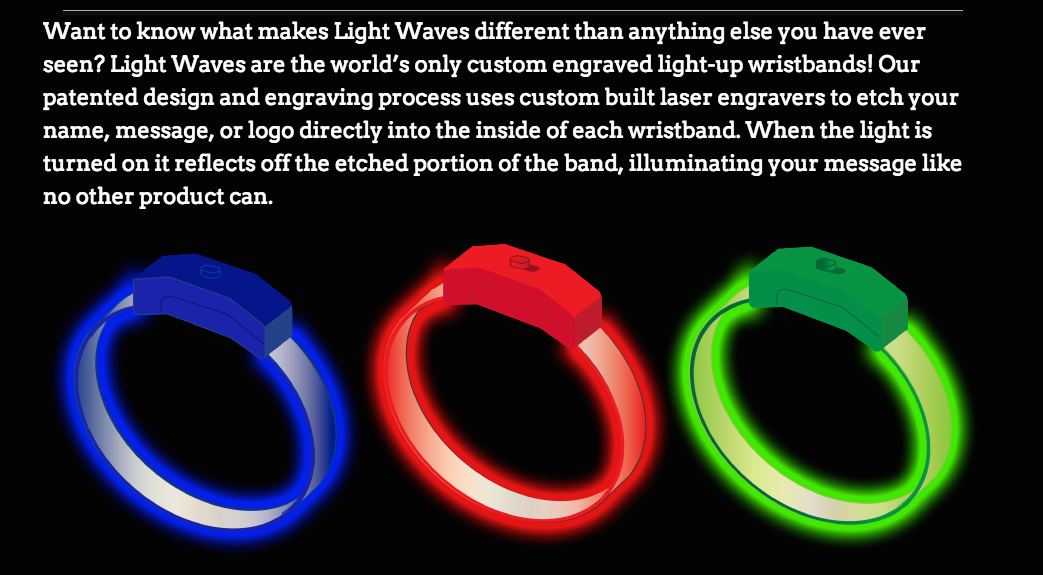 BLOG POST On NIGHTCLUBSHOP BLOG about these Illuminated and Engraved LED WRISTBANDS
- CLICK HERE FOR MORE INFO ON BLOG-
These LED WRISTBANDS are a great idea for Fund Raisers and Corporate Sponsorships!
Elementary Schools, High Schools, Sports Teams, even University and Colleges have
recently been purchasing these from Nightclubshop for their fundraisers, email us for some sample designs and pictures of previous jobs.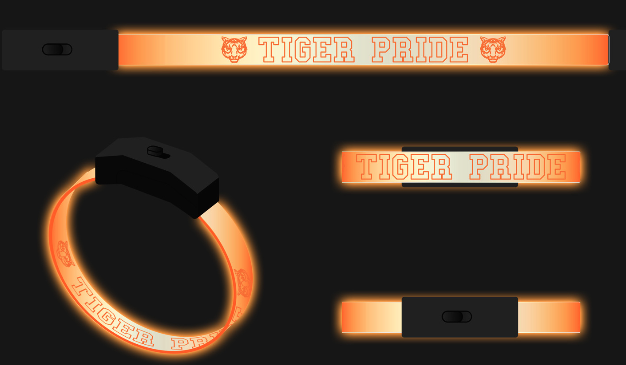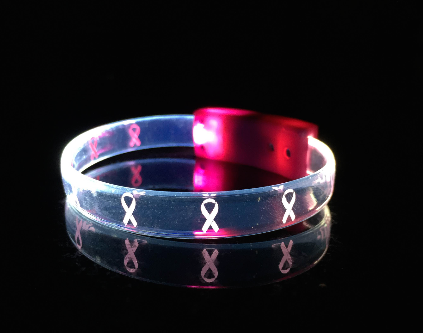 CANCER AWARENESS FUND RAISER LED WRISTBAND SALES PRODUCT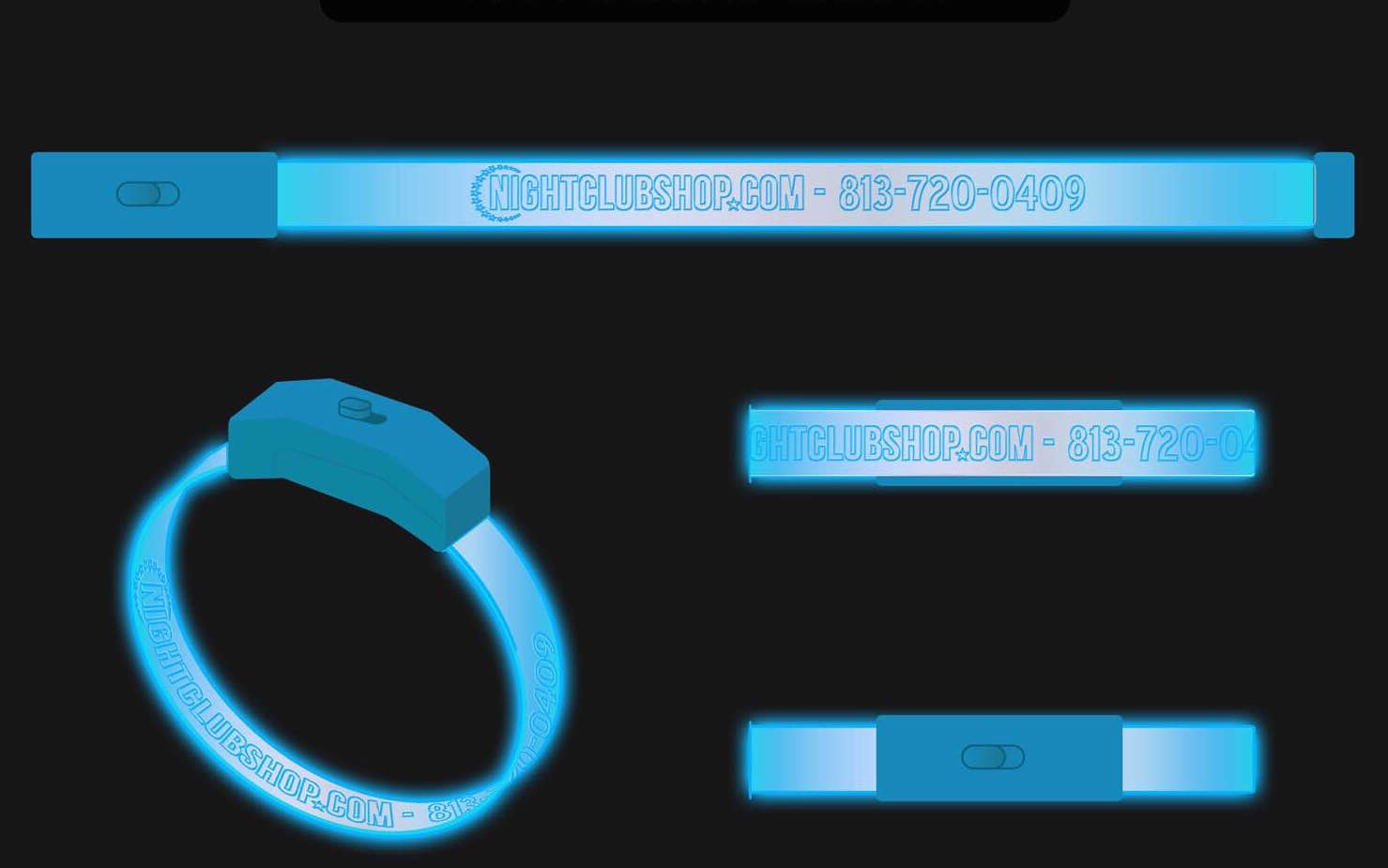 Light up your LOGO and the entire crowd
with these Light up LED Wristbands Engraved Bracelets
#LEDWRISTBANDS - Our BEST SELLING Customized & Laser Engraved LED WRISTBANDS custom light up #Bracelets are personalized in bulk with your name/logo! They come by the 100 Pack, many different LED Wristband Colors to choose from! The Engraved Area with your name attracts the Light and Illuminates your name or logo brighter than the rest of the wristband! Fast turnaround,6-10 days, Made in the U.S.A. Great for #Nightclubs, #Weddings, #SpecialEvents, #Sports , #Schools, even #Corporate #Branding and #Fundraisers! Order yours in time for the Holidays! ON SALE: NO VECTOR LOGO ART FEE - SAVE$35 #LED #Wristband #Custom #Personalized #LightUp #Bracelet #LEDWristband
Product Videos
Custom Field
Email Logo or Art to Info@Nightclubshop.com
Product Reviews
LED WRISTBANDS - PERSONALIZED - CUSTOM - Light Up Optical Engraved LED Bands

The bracelets were perfect and the customer service was amazing. We needed 1000 bracelets for a school event on very short notice and they delivered! Their communications was prompt so we could meet our deadline and they were very trustworthy with their product. The bracelets were individually wrapped which made it much easier to handout. The kids LOVED the bracelets! They were the highlight of our event!

They look great! Alex was very nice and super easy to work with. The bracelets arrived in a timely matter.

Great customer service from Kayan

need a bright moment? get glows!

our second round of orders for the glow bracelets. each works. each comes ready to be handed out. each had our website embedded. Perfectly made and delivered on time....and Alex once again nailed it!

Super looking! Well made! Easy to get to work! Fun factor for a really fair price! Alex rocked it with the order..good job dude!