Product Description
Jumbo XL LED Wristbands
Personalized Custom Light Up Optical Engraved LED Bands On/Off
Order as little as 100 bands with your logo/name ( Wholesale/Bulk is Available )
Only 10 days production time!

Our patented technology will customize these cool cost effective LED wristbands by using laser engraving equipment which will engrave your message/logo into the bright light up wristband which in turn will cause it to illuminate when the wristbands are powered on providing an exciting experience for your event.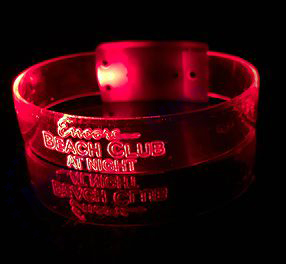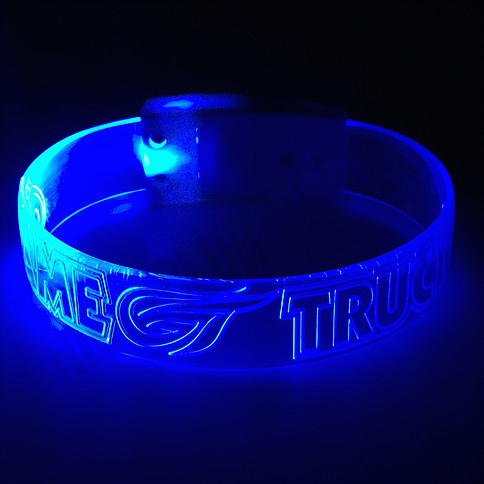 Right-Click and "SAVE" Order Form Below
-Or-
Fill in "NOTES" Section on Checkout
AVAILABLE FONTS FOR ENGRAVING - LOGO UPLOAD AVAILABLE TOO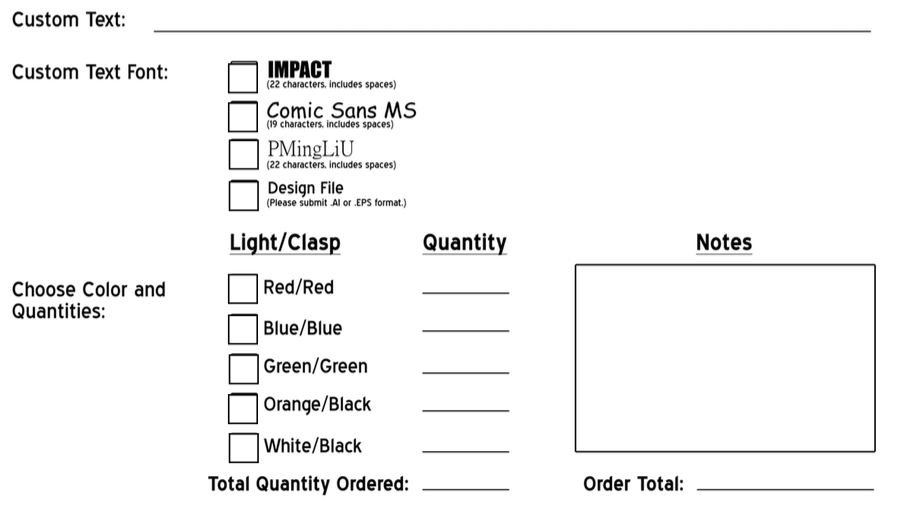 Email Form to INFO@NIGHTCLUBSHOP.COM
Why The Jumbo XL?
Our Jumbo XL Custom Engraved LED Wristbands are the premium in our wristbands line offering 50% more space at 1.5cm wide to write your message/logo with multi line engraving capabilities as well! t.
What Types of Events are They Great For?
Besides using these for an exclusive night at your club/venue these wristbands have many other uses to them and compliment many events such as fund raisers and corporate events. Many schools and educational institutions have been purchasing these from us here at Nightclubshop.com to make their events stand out in a unique and intriguing way.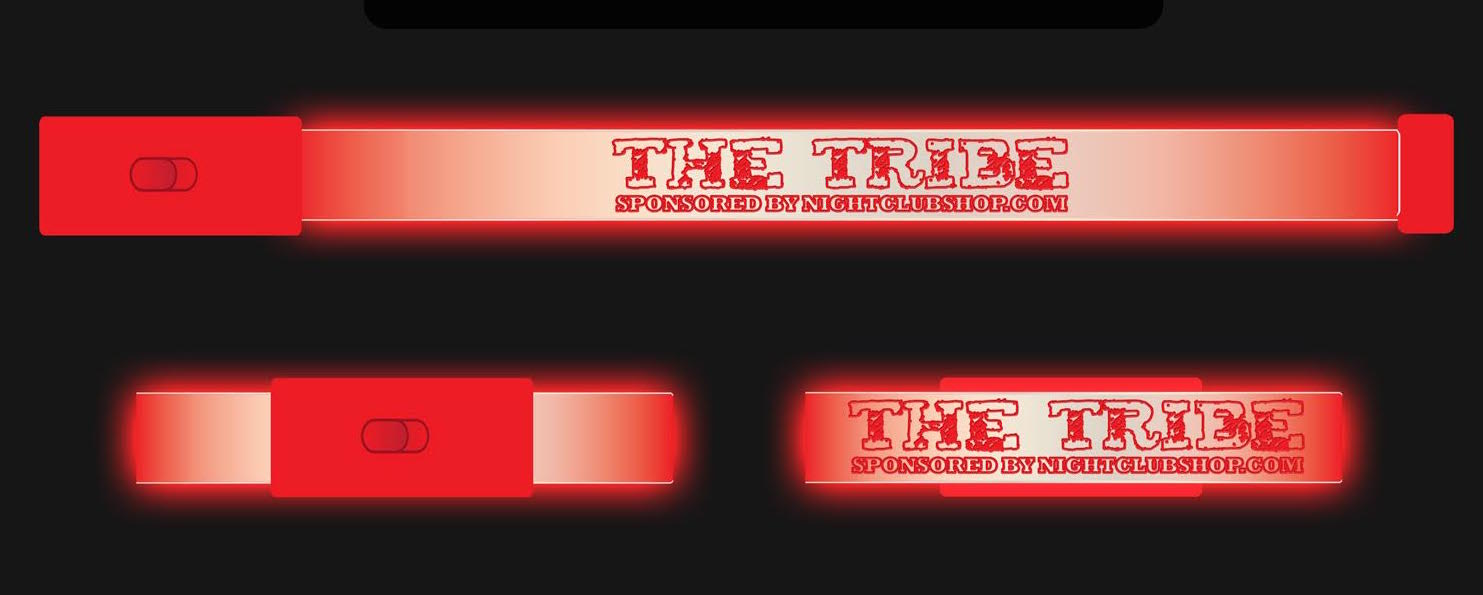 #LEDWRISTBANDS - Our BEST SELLING Customized & Laser Engraved LED WRISTBANDS custom light up #Bracelets are personalized in bulk with your name/logo! They come by the 100 Pack, many different LED Wristband Colors to choose from! The Engraved Area with your name attracts the Light and Illuminates your name or logo brighter than the rest of the wristband! Fast turnaround,6-10 days, Made in the U.S.A. Great for #Nightclubs, #Weddings, #SpecialEvents, #Sports , #Schools, even #Corporate #Branding and #Fundraisers! Order yours in time for the Holidays! ON SALE: NO VECTOR LOGO ART FEE - SAVE$35 #LED #Wristband #Custom #Personalized #LightUp #Bracelet #LEDWristband
Product Videos
Custom Field
Email Logo or Art to Info@Nightclubshop.com
Product Reviews