Product Description
NIGHTCLUB AND DJ VISUALS

Custom Personalized Nightclub and DJ VJ VISUALS with your LOGO or TEXT
Your guy says he can do them.... how long have you waited?

CUSTOM LOGO : ANIMATION 1
ARE YOUR NIGHTCLUBS VIDEO SCREENS BORING OR MISSING A TOUCH OF YOUR COMPANY BRANDING?
Nightclubshop.com strives to be your "one stop shop" for all Nightclub supply needs - Even in the digital realm
This is a customized and personalized 25-30 second Visual with your Text or Logo included.
Combine different Visuals with different messages. Buy 10 Custom Visuals and we will add the Filler Visuals for a 30 minute Visual Loop. Have it mailed to you in DVD Format or a digital MP4 File.

- CLICK HERE - for MORE SAMPLES of our current available visuals to choose from.
We will be updating these visual files and adding more samples to choose from.
Please contact us at VISUALS@NIGHTCLUBSHOP.COM for more custom video work and more elaborate Visual projects.
We have several World renown Visual artists on board, some that have even performed with their Visual works at Festivals such as WMC, EDC, and ULTRA. More info coming soon...
NightclubShop.com believes that every small detail of a Nightclub and Venue's presentation should always be done properly, thoroughly, and when possible, be branded with their own touch.... Even Video Screens displaying your branding and the visual experience counts in our industry, presentation is everything, and as your one stop Nightclub and Bar Supplier we want to make it easy for you to give your Patrons the best and most complete Nightlife experience absolutely possible!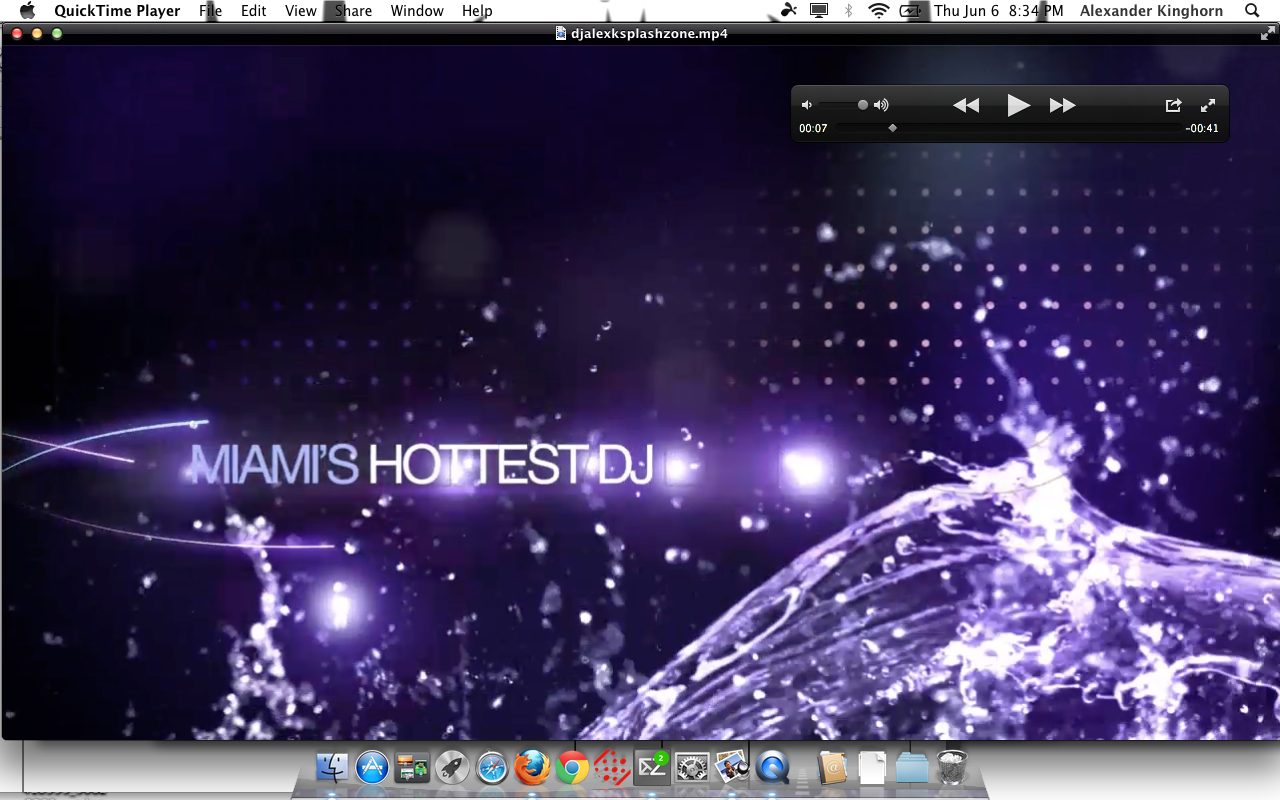 Have you ever walked in to a Venue and heard an artists song playing, but see a completely different video on the Video screens? Have you been waiting for 3 months for your current video guy to make you the custom visuals you needed or a new video ad for your next show? Are you working on a new Video Mix or Demo, and want your DJ/VJ Name and branding to really catch your audiences attention?
From MEGA-CLUBS to BEDROOM DJ's, Now you can have your own HD Custom Visuals and offer a better and more complete presentation on the HD Video Screens with Custom Visuals and effects with your Logo!
VideoMix, Vee Jay's, DJ's, VJ's, Artists, Record labels, Promotions, Promoters, Brands, Services, Drink Specials, Special Events, SocialMedia, Contests, Product Placement, and any Visual Presentations....
SPECIAL EFFECT VISUAL SELECTION -
CHOOSE FROM:
Can have your LOGO or TEXT in Visual File MP4 or MOV Format
CUSTOM LOGO : OPTICAL FLARE

CUSTOM LOGO : SUPERSTAR
CUSTOM LOGO : LIGHT WALL

CUSTOM LOGO : ANIMATION 1

CUSTOM LOGO : ANIMATION 2

CUSTOM LOGO : ROTATION 1
CUSTOM LOGO : ROTATION 2

CUSTOM TEXT : SPLASH ZONE

CUSTOM TEXT : RETRO
CUSTOM TEXT : MOVER
CUSTOM TEXT : ENERGY

CUSTOM TEXT : DIGITAL

Customized and Personalized Nightclub and DJ VJ Visual creation for your Nightclub or Bar's Video screens and presentation needs.... DJ's, VJ's Love our Custom Visuals! Easy, Convenient, but best of all, Creative, Impressive, and clean!
Are your Nightclubs Video Screens boring? Does your Venue play the same DVD every night and need a bit of a personal touch so that your branding and logos look right on your Video screens or Video Projection System? Do you want better branding and want your in-house Video ads to look right? We offer a personalized and custom creation of your Brands Logo or your own Text with many different styles and clips to choose from.
We have Visual Content creators that can custom make your Visuals, Clips, Intros, and add a professional and clean HD flare to your video systems. We will be adding more visuals and samples, please E-Mail:
Visuals@NightclubShop.com for more info.

WWW.NIGHTCLUBSHOP.COM


Other Details
Nightclub and DJ VJ Visual Files are non-refundable works of art that we will offer to our customers. We do however provide a sample of Visual first, once sample is chosen, Video rendering and editing work is non-refundable.
Custom Field
HD VISUAL FILE LINK Will be emailed to you when completed - usually within 24-48 hours.
E-Mail Logo or ART to: Visuals@Nightclubshop.com
Product Reviews