Product Description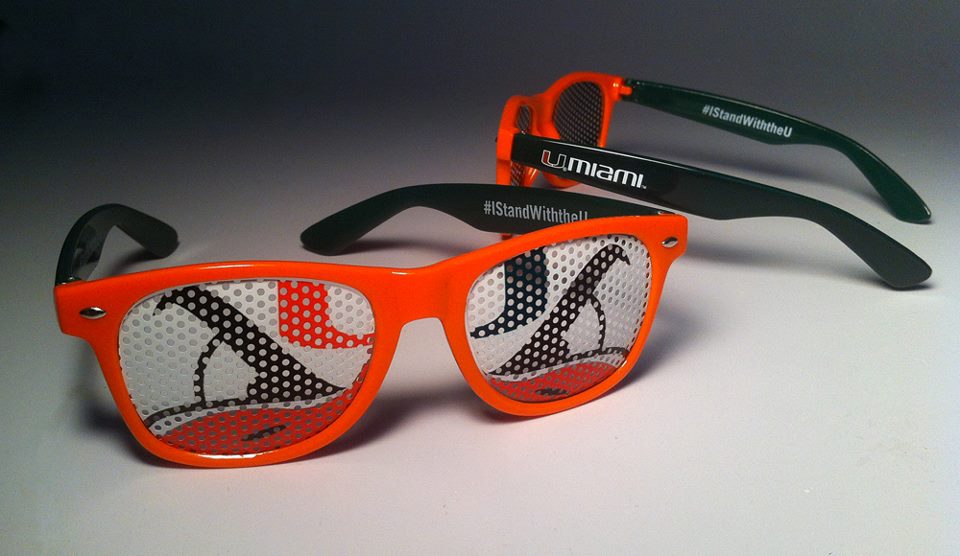 Nightclubshop Promo Lenses - Customized Promotional Glasses/Lenses
(100 PACKS) as low as 1.50ea(Bulk)
Call for Wholesale/Broker/Bulk Discounted Pricing 813-720-0409

We dont/cant advertise our special Factory Direct Deals, must call!

Nightclubshop Promotional Glasses/Lenses always deliver the very best in custom printed promotional sunglasses with unparalleled customer service.Take advantage of Social Media! Our custom printed promotional sunglasses offers the perfect platform for promoting your events and business by displaying your logo, artwork or messaging directly on your target audience, to be worn many times over.
Party-goers and event guests not only wear these branded lenses at your event, but also later as they go about their daily life, posting photos on social networks, and spreading your message virally beyond your venue or initial event.
Our printing process uses high-quality perforated vinyl and eco-solvent inks that makes our eyewear waterproof and extremely durable.
These wayfarer custom Promotional party Glasses have fully customizable lenses for any person, company or event. Images and Words are simply printed onto the lenses yet, while you wear the glasses, your vision is not hindered at all! This revolutionary product can bring warmth and fun to any occasion. Great for pictures and social media. Having a company party? Make retro glasses with your company logo on the lenses! Getting married? Make some glasses for the guests that have the bride and grooms names on the lenses! Trying to promote a new business? Make these glasses with a simple slogan and logo written on the lenses to advertise and promote! The possibilities are endless!
FREE ARTWORK SET UP FEE!!!! CALL NOW!

PLEASE FOLLOW THE FOLLOWING STEPS BEFORE ORDERING
THE PROCESS IN GETTING THESE CUSTOMIZED FROM US TO YOU IS SIMPLE:
1- Decide on what you want your glasses to say or Art/Logo

2- Decide what color background you want on the lenses
3- Decide what Color frames you want to display these lenses in
4- At checkout please put any notes you would like us to follow in the memo box so we can start on your project or give us the saying that is on the pre-made glasses, Add a phone number/e-mail in the text box so we can send you the proofs for approval.
Only 2 Designs allowed per 100 Pack, or extra charges will incur. Please specify Colors or select Mixed Colors for a even mix in your order

These Customized Promo Units come only in Bulk Packages that start at 20 units and up.
"LEG" Printing is also optional, Please call for Pricing and Details

We recommend calling first with details and art for Digital Proofs if you are ordering these customized units. 813-720-0409
NIGHTCLUBSHOP.COM AND WILL GUARANTEE THE LOWEST PRICES ON THESE UNITS, AND WILL MATCH/BEAT ANY WRITTEN QUOTES FROM OUR COMPETITORS
Bulk Discounts for Nightclubshop Custom Party Glasses Lenses - (100 PACK/BULK) Customized Promotional Glasses
Below are the available bulk discount rates for each individual item when you purchase a certain amount
Buy 10 - 19 and pay only $179.00 each

Buy 20 - 49 and pay only $169.00 each

Buy 50 - 99 and pay only $164.00 each


Buy 100 or above and pay only $150.00 each
We Export and ship WORLD WIDE
Custom Printed Party Promo Sun Glasses Manufacturer
MIAMI, CHICAGO, ATLANTA, DALLAS, LOS ANGELES, NYC, WASHINGTON DC , SEATTLE, CANADA, MEXICO, CARRIBEAN, PUERTO RICO, HONG KONG, COLOMBIA, SINGAPORE
These Amazing Custom Printed Sun Glasses Personalized Shades and Lenses are not only awesome for weddings and receptions, but are also used for many Birthday, Anniversary, Reunion, Barmitzvah, and just about any other special event.
The best detail of creating your own design, as well handing them out at your event or to your crowd,
You absolutely do not need to be a Nightclub or a Large sized Event Planning company, these Personalized or Custom Printed Sunglasses can be made in Large as well as small batches starting in as little as 20 and 100 unit packs for any special event, Celebration, Fund Raiser, Charity Event, Wedding, or Party.
Order yours today and get your Shades to get your message across as well as on Social Media!
www.Nightclubshop.com
https://www.nightclubshop.com/nightclub-promo-party-sun-glasses-text-logo/
Product Videos
Custom Field
Email: Info@Nightclubshop.com
Please enter Phone#/E-Mail for our Art Dept.
Product Reviews