Product Description
LOOK NO FURTHER.....
THE "PRO" - SUPER-LARGE CONFETTI HANDHELD CANNON
"DUAL CO2 POWERED" is here!
As NightclubShop expands its horizons and enters the super competitive Confetti and Streamer, Launcher and Cannon, Special Effects Supply Business, we have become Official Authorized Dealers to the Worlds best, longest running, and most Renown CONFETTI and STREAMERS Manufacturers in the USA!
This too is a portable, Mobile, and Handheld unit that really packs a punch! It's like firing off FIVE of our 32" CONFETTI or STREAMER CO2 Launchers at once, and is sure to properly Fill any large area with a huge payload of Confetti, Streamers, or Even Both in one Shot! Designed and Patented to be used for professional and Larger scale Events, this unit can fire up to two pounds of Confetti at once, to a distance or height of 50-70 feet in the air.
Very easy to use, very safe, and very easy to reload, this Professional Grade Handheld CO2 Confetti Launcher only requires 2 x 16 Gram CO2 Cylinders to operate per shot, and you can fire off CONFETTI, STREAMERS, or load it up with BOTH and watch how your Crowd goes wild!!!
This unit does not work with the smaller Launcher Quick-Load Packs, but works with Bulk Confetti or Bulk Streamers.
Another GREAT advantage and technological breakthrough is that these CO2 Bulk Confetti Cannons do not require a Barrel Cap, so you do not have to loose, or keep looking for your Caps once your Load has been fired off.
Just screw in 2 more CO2 Cylinders, Pack with Confetti, and you are ready for another mindblowing Confetti Shot to give your Venue or Event a great Slow Fall Confetti Fill that will mezmerize your audience and energize your crowd!
Uses not one, but two powerfull 16oz Ounce CO2 Cylinders Per Shot to Maximize reach and distribute Confetti Payload evenly and Properly,
as high as 50-70 Feet when used properly, instructions included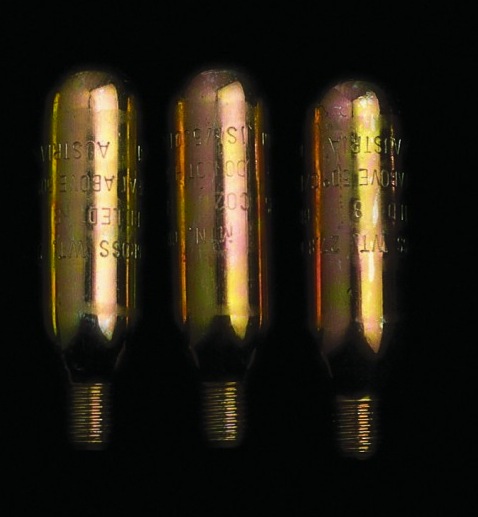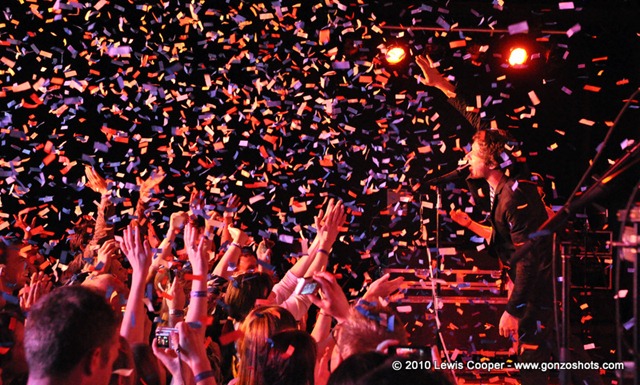 U.S. Patent # 5,015,211 & U.S. Patent #5,149,290
Other Details
PRO - SUPER-LARGE CONFETTI HANDHELD CANNON (DUAL CO2 POWERED) comes with a 2 year Warranty based on proper usage!
Product Videos
Custom Field
Product Reviews