Product Description
LED CO2 PARTY CANNON

ASK US ABOUT LED CO2 CANNON BARREL CUSTOMIZATION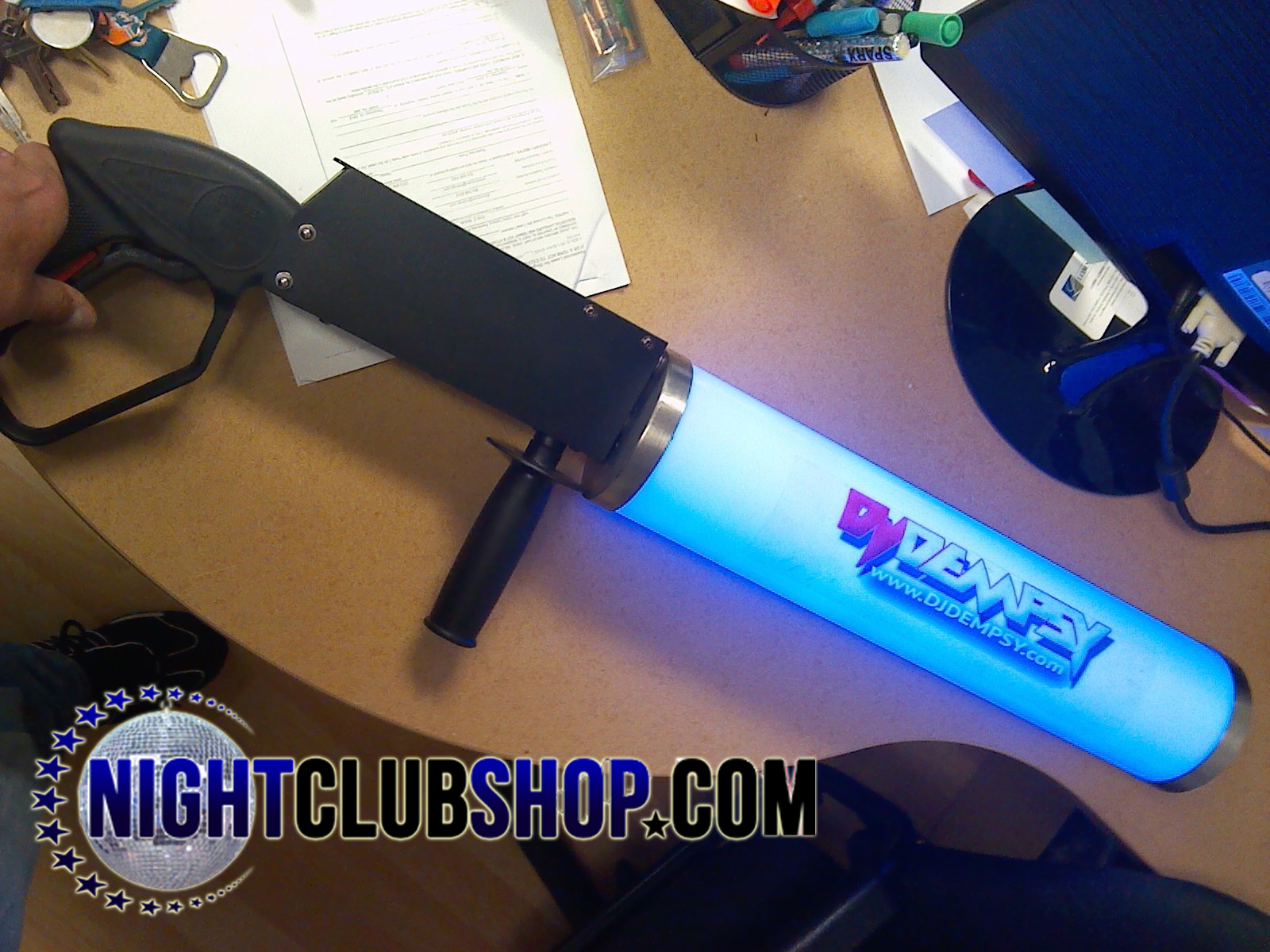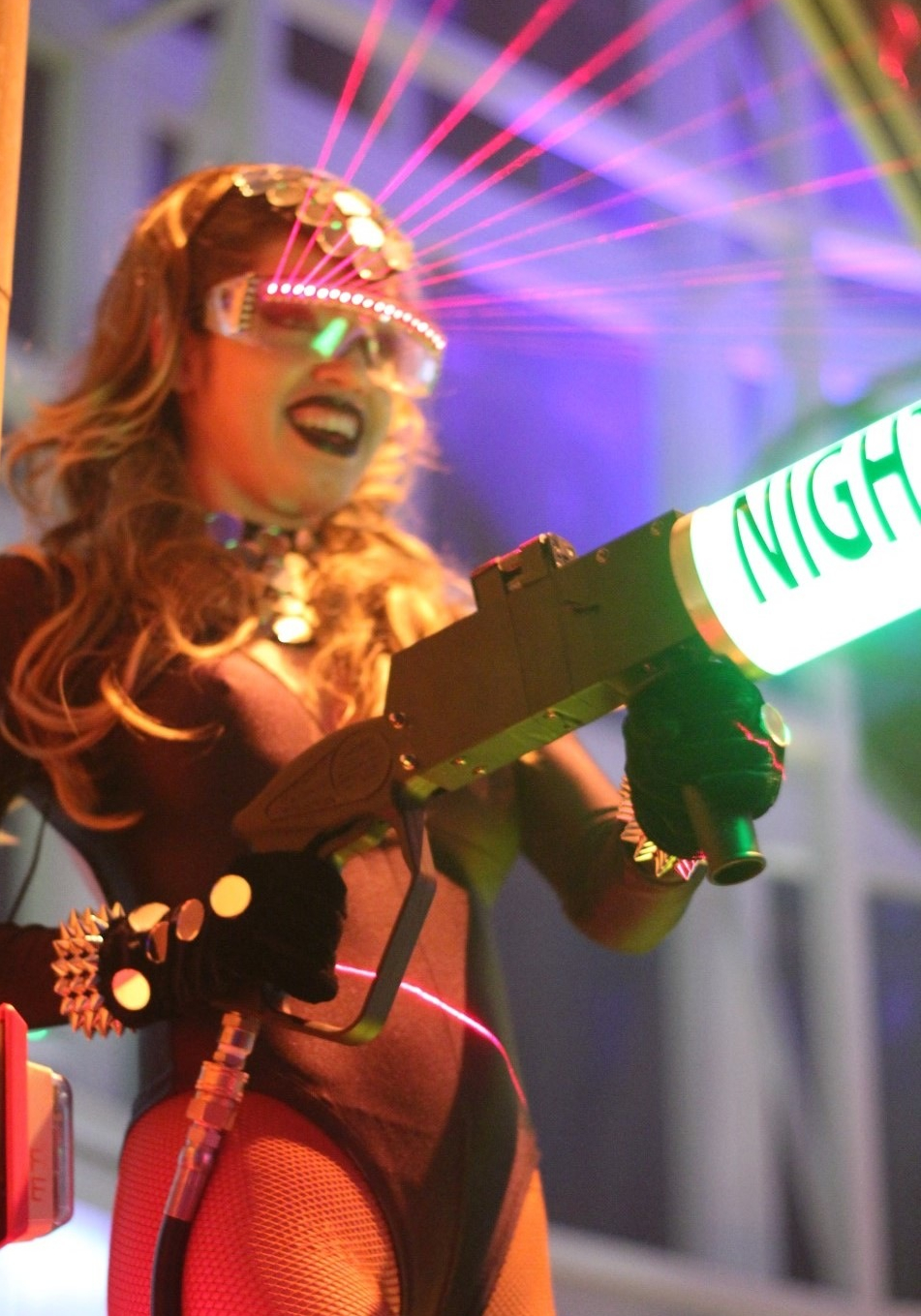 This LED CO2 PARTY CANNON is the newest and coolest Cryo Gun CO2 Cannon in our special effects product line. Our LED CO2 PARTY CANNON has a color changing tube which changes from red, green and blue while is shooting out the Cryo CO2 Gas Party Special Effect.
This CO2 Cannon is very easy to operate, and this LED CO2 Cannon/Gun is simple to control throughout your show.
The LED CO2 PARTY CANNON also comes as shown on the picture, AS A LED CO2 CANNON PACKAGE / LED CO2 CANNON SET INCLUDING:
5' FOOT CO2 hose and CO2 backpack, we do carry a package version,

-FOR THE LED CO2 PARTY CANNON PACKAGE / SET CLICK HERE-
Adults over 18 should be the only people to operate this Cryo CO2 Nightclub Special Effect. Please call us for any questions..
For LED CO2 CRYO CANNON's LED Light up Barrel to work you will need
8 AA Batteries
Check out the Customizations that can be done to the LED Barrel of this CO2 Gun, you can put your name, logo, art, venue, or message on it and when the LED Barrel lights up, it really stands out!
Custom Printed Vinyl Sold seperately.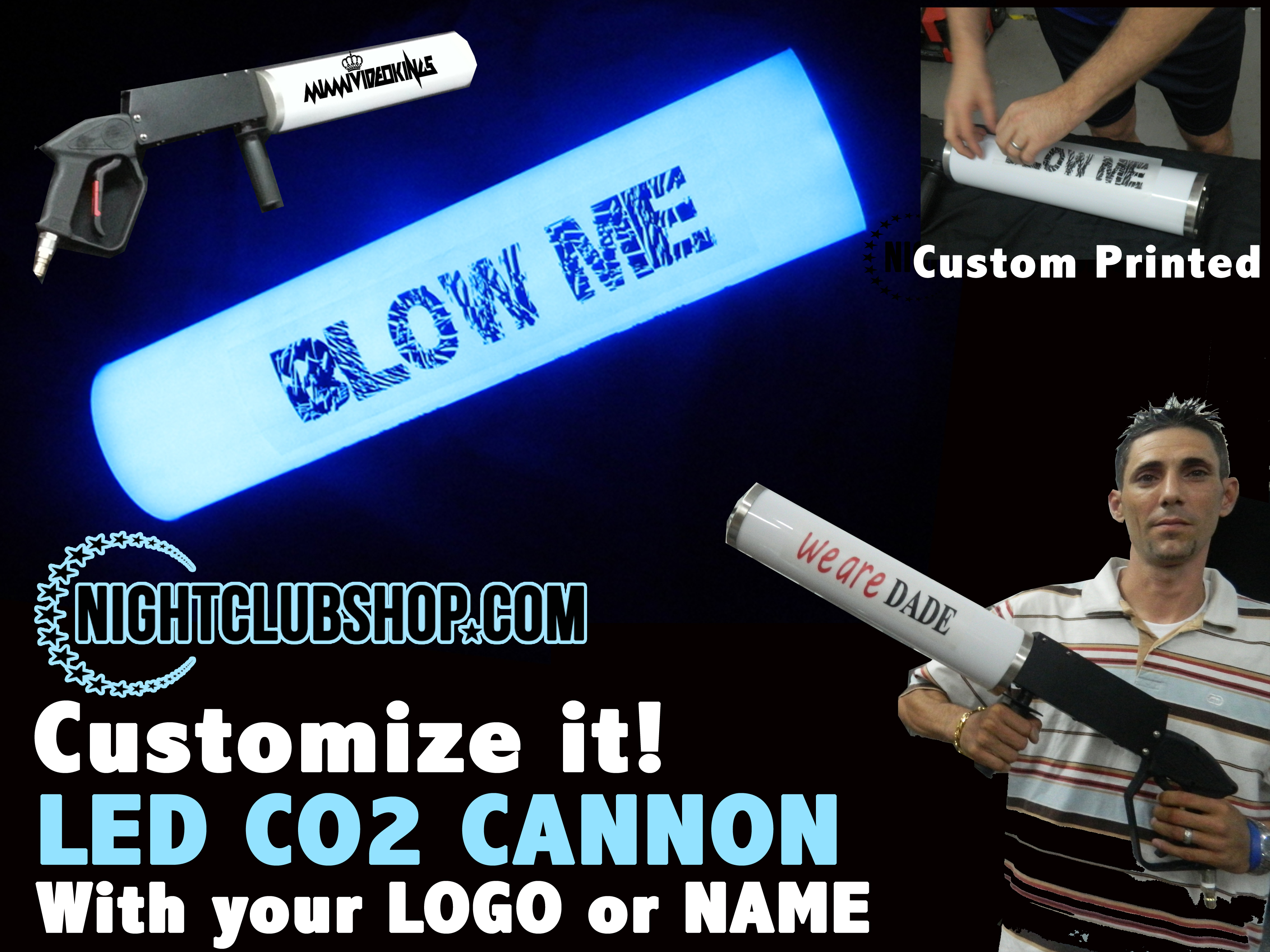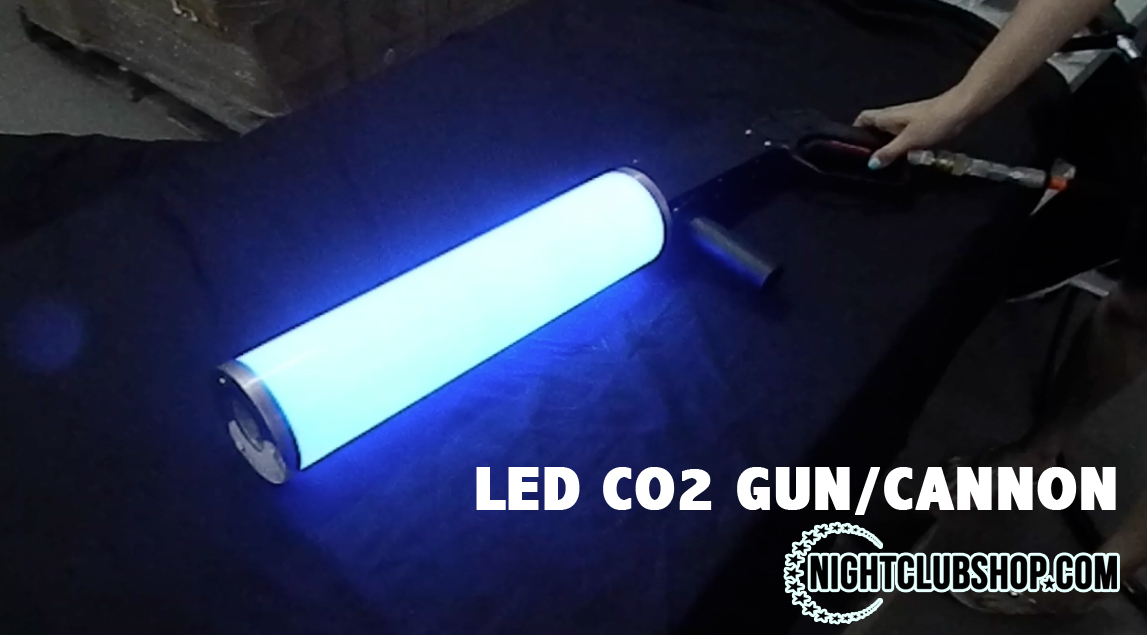 With the purchase of your CO2 Party Cannon, CO2 Gun, Cryo Gun, you will only receive a CO2 hose if you purchase a package/set. If you are purchasing the gun seperately, the CO2 Gun or CO2 Cannon does not bring a hose. However, if for some reason your CO2 hose gets damaged by your staff, broken, accidentally cut, or after time starts to leak air, you can purchase an additional CO2 hose to keep your party going and your show on the road! This is a high pressure, High Cold CO2 hose that is only to be used for the CO2 guns attached to CO2 tanks, please read included instructions and follow them for safety...
BLOG POST ON LED CO2 CANNON CRYO GUN and CUSTOMIZATIONS
http://nightclubshop.blogspot.com/2013/09/led-co2-cannon-customizable-cryo-gun.html
We refitt all of our CO2 Hoses with BRASS connectors that will last longer and spring much less leaks. We do not sell cheap hoses, and will not compromise our commitment to quality products for a quick sale. We sell safe hoses.
BLOG POSTING ON CO2 GUNS and CO2 CANNONS and CO2 HOSES
http://nightclubshop.blogspot.com/2013/07/co2-cannon-and-co2-gun-party-effect.html
This is the nicest piece of LED CO2 Gun, Cannon, Party Blaster Equipment that we currently offer, fully customizable, can be Custom Painted, and Customized LED barrel with your LOGO or ART - Call for Extras, 813-720-0409

Other Details
1 year Limited Warranty in the U.S.
Custom Field
Product Reviews