Product Description
DUAL Shot Dispenser Backpack
The ultimate party device, the DUAL Shot Dispenser Backpack allows you or your waiters,waitresses, and staff members to walk around your location with the ability of dispensing/distributing up to 100 ounces (x2) of any alcohol or mixed drink or fluid type.
The two (2) cylinders are clear and it comfortably fits onto your back like a backpack, with two different hoses, for two different drinks or mixers, it helps you distribute alcoholic shots with much ease.
A tap is connected to each of the cylinders allowing the person carrying it or their helper to easily dispense shots or any drink you fill the tubes with.
Put this device on your sexiest waitresses and watch your alcohol sales skyrocket. We have seen venues even print up tickets and sell them at the bar, get creative, or just let someone give out free drinks or beer when you stage show is on..

The dual dispenser enables you to offer 2 different Flavors, Beers, Mixes, or two different shots or even 1 with beer and 1 with shot mixes, its all up to you what you fill it with...

This Dual Shot Dispenser Backpack is awesome for any party, nightclub, Special Event, Stage show, bar, lounge, Marathon, or tailgaiting Events.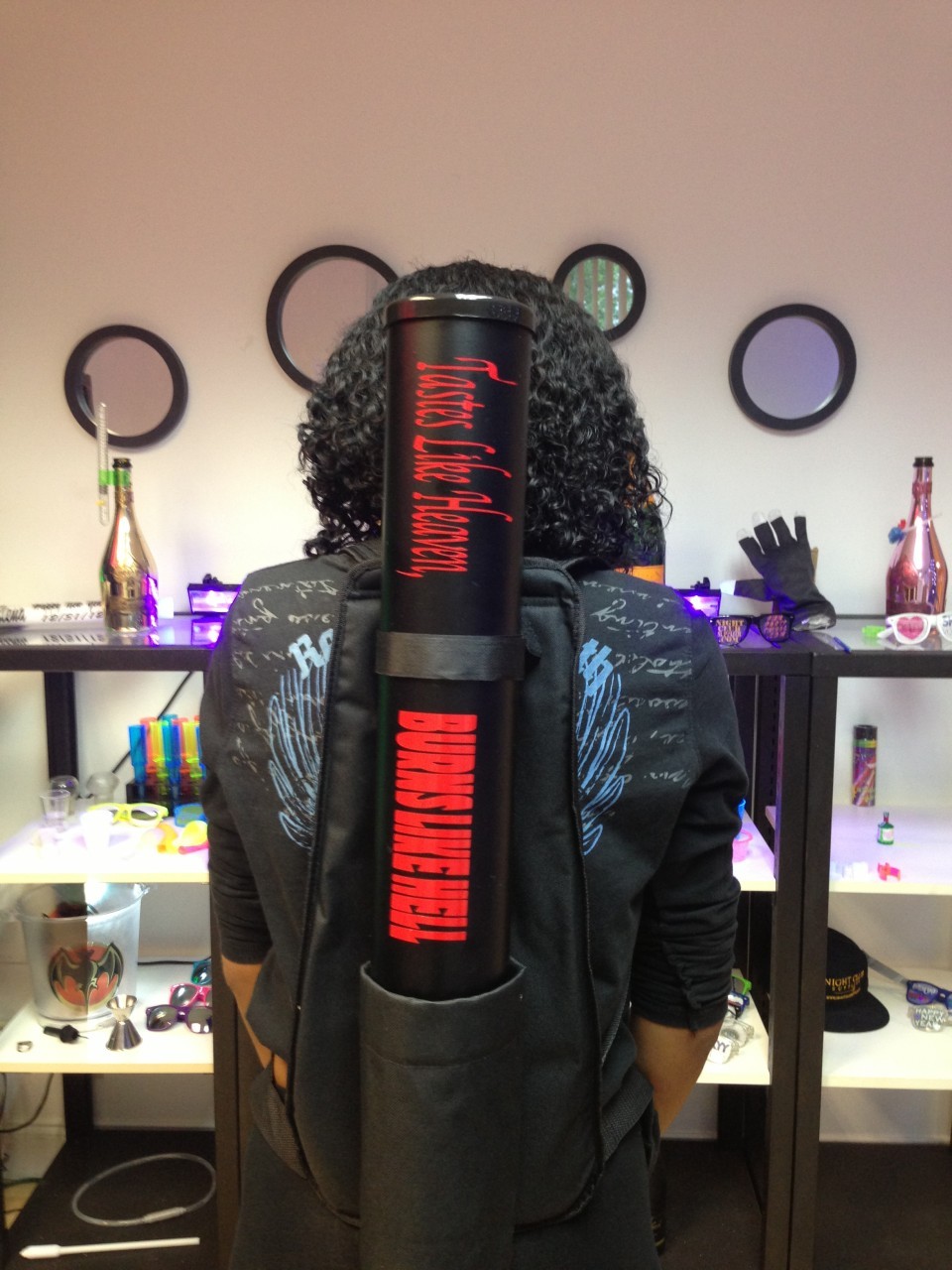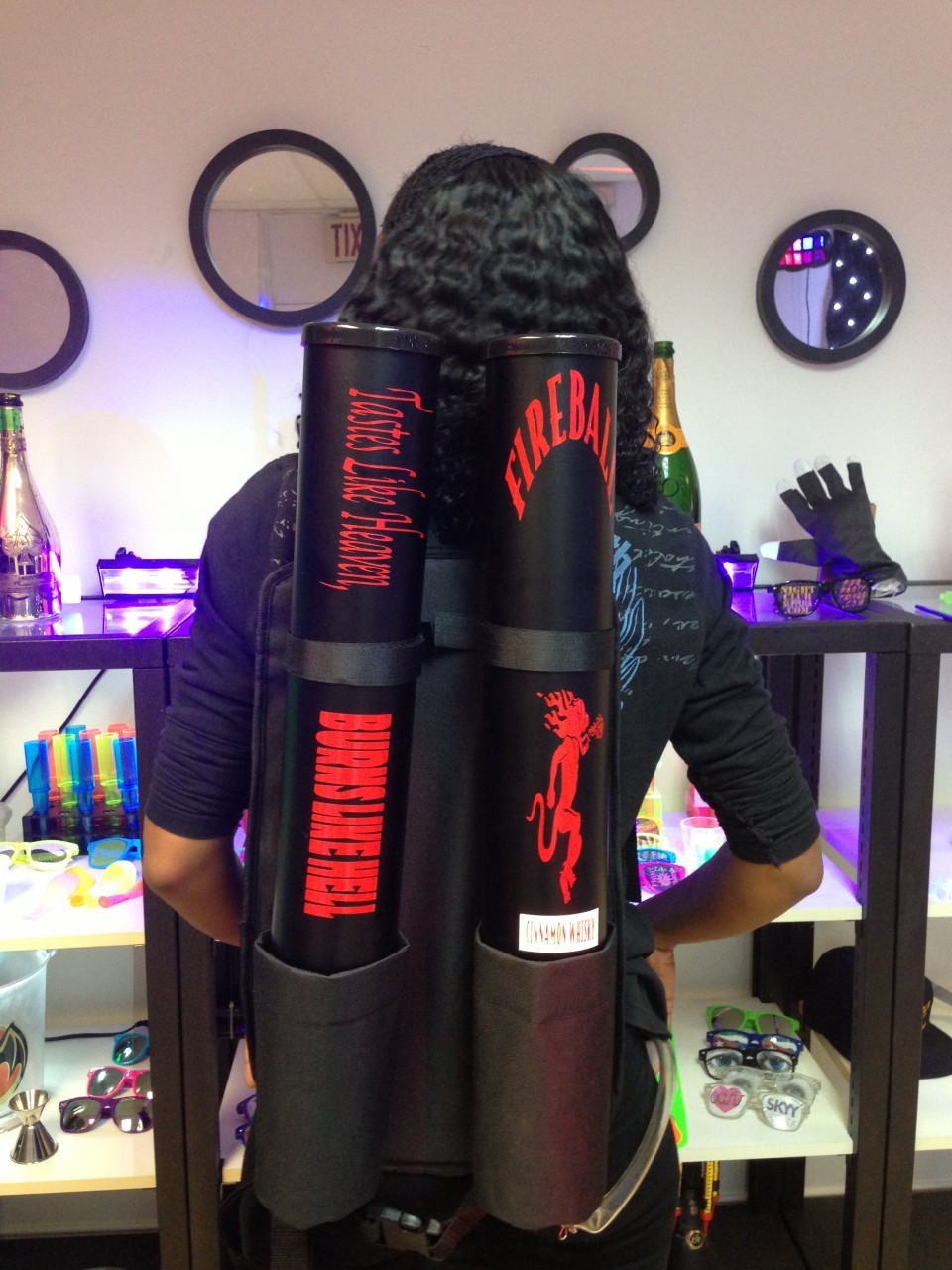 SINGLE SHOT DISPENSER DUAL SHOT DISPENSER
For the -SINGLE BACKPACK SHOT DISPENSER- Click Here
CUSTOM PRINTED
THIS PRODUCT IS CUSTOMIZABLE, PLEASE SEE PRODUCT PICTURES FOR SAMPLES-
CUSTOM PRINTING ON BOTH TUBES IS A ADDITIONAL CHARGE -PLEASE CALL 813-720-0409

Product Videos
Custom Field
Product Reviews