NIGHTCLUBSHOP.COM NEW ONLINE CATALOG
http://www.nightclubshop.com/online-catalog/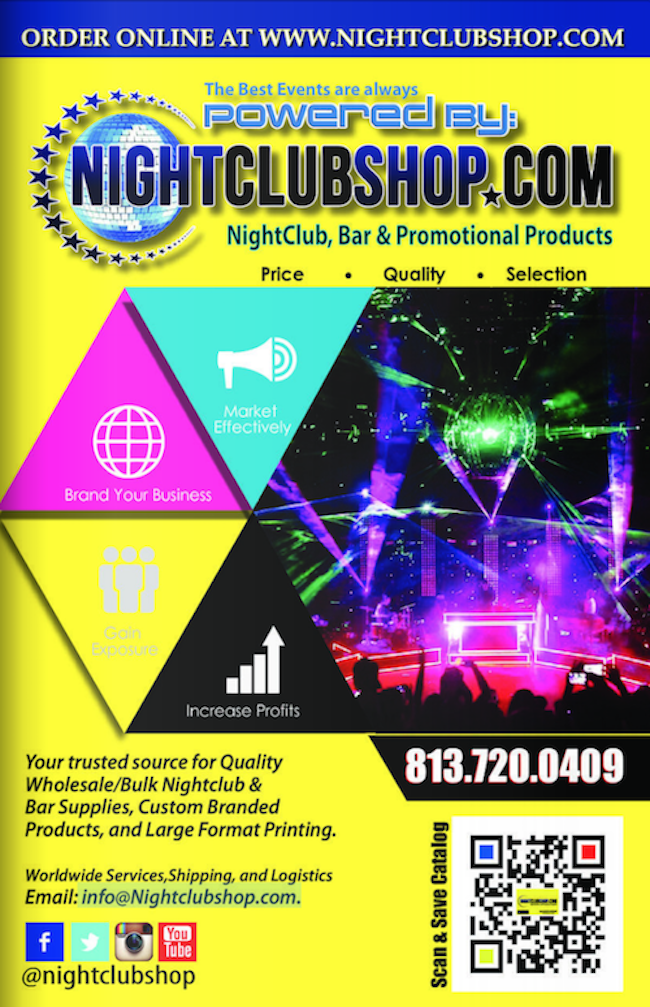 Right in Time for the #HOLIDAYS!
Check out the new Nightclubshop
ONLINE CATALOG for your Promo and Party needs!
Nightclubshop Online Catalog Featuring some of our hottest selling Nightclub, restaurant,Bar,Special Event, Wedding Party Products and Custom Branded Merch and Customized Promo Products.
Too Many Awesome Products to List!
RF Wireless LED Wristbands
LED Sparklers
Traditional Sparklers
VIP Trays
Shot Trays
Bottle Service Trays
Laser Glasses
Laser Gloves
Laser Engraved LED Wristbands
Chauvet Special Effects
Glow Products
LED Products
Bottle service Presenters
Bottle Lock Cage
Custom Products
Branded Merch
LED Wristbands
LED Foam Sticks
Printed Banners
Photo Backdrops
Instagram Boards
Custom Print SunGlasses
CHEMION LCD LED Glasses
Printed Banners
Wedding Products
Wedding Party Favors
Custom and Personalized with your designs
and hundreds of other Customized and Wholesale Bulk Nightclub and Bar Supplies, Wedding Party Favors, Custom Products Personalized with your Text, Log or Art.