Product Description
LED TEST TUBE SHOT TRAY RGB

Check out our new LED TEST TUBE SHOT TRAY RGB (Multi-Color).
This LED Light up Shot tray / Shot Rack is the ultimate revenue generating accessory.
No more of your beautiful shot girls walking around with a dark tray that can barely be seen, or knocked over, or lost. Our LED TEST TUBE SHOT TRAY is LED illuminated, which makes it easy to see in any dark place, Nightclub, or Venue. Our LED Test Tube Shot tray comes with a remote controlled multi-color LED Light installed on the bottom of the tray. The baterries are easily replaceable, and it comes with a wireless remote control to change the many color options as well as functions and on/off.
It is ultra bright and very durable. This tray will make your shooters and shot tubes stand out in a dark room, and If the customers can see it, they will definitely buy more of what you offer.

***Comes with shooter tubes of top choice***
Call for info: 1-813-720-0409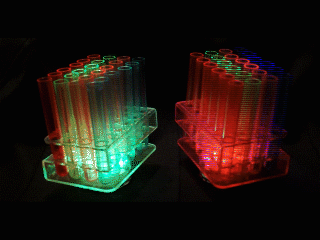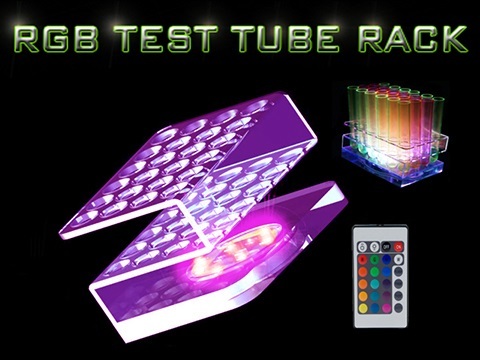 Product Videos
Custom Field
Product Reviews