Product Description

The Future or RF and RFID technology is here, and Nightclubshop.com is a proud Dealer
of this new Patented Crowdsync Technology! Remote Control LED WRISTBANDS and More!
RF LED WRISTBAND - Crowdsync Technology
CrowdSync works with Festivals, Concerts, Special Events, Nightclubs, Event Spaces, conferences, and tours to enable RFID technology within our CrowdSync LED Wristbands.
CrowdSync was formed with the vision to reshape the live concert experience by connecting crowds directly to the show. From creating form fitting LED pieces that directly correlate to an artist's brand to deploying festival wide branded social media activations, CrowdSync is on track to be leader in the experiential marketing & live event space
Controllable LED Wristbands
Product Features
2-3 Bright RGB LEDs in each wristband.

15 Different RGB LED Colors.

Single Use and/or Multi Day Wristband (replaceable battery) options.
Customize & Personalize
Full color or single color Logo/Art/Text imprinting

Front Imprint Size of 4cm x 3.5 cm
Complete Control
Audio sync - Syncs wristband lighting with music

Full DMX Control - LED Wristband Colors integrated with Event Lighting by DMX

System is Controlled by our Patented CrowdSync Control Interface
Access Control
Turn CrowdSync wristbands into interactive and unique event tickets!
Wristbands can be used to scan in and out of events allowing for seamless access control.
Utilizing RFID technology, each wristband is given a unique ID number corresponding with every ticket holder.
We can also work with your existing ticketing company for a hassle free integration.
Social Activation
Socially Activate wristbands by enabling attendees to register and link their wristband to their Facebook, Twitter, and Instagram accounts.
Once socially activated, wristbands can be used for:
Registration Data Capture

Photo Booths & Tagging stations

Mobile Photo capture

"Like" stations

Scan-To-Win stations

Attendee tracking and analytics
Cashless Payment
Cashless is the new direction for large scale events. Account for each and every transaction.
Attendees are able to load money on their RFID CrowdSync wristband allowing for seamless and quick payments.
FOR MORE INFORMATION OR A QUOTE FOR YOUR EVENT,
CONTACT US AT INFO@NIGHTCLUBSHOP.COM or CALL (813)-720-0409
OPTIONAL 1 DAY or 2 DAY USE RF Remote Control LED Wristbands,
Lanyards, and On Site POS/RFID solutions for larger scale Events.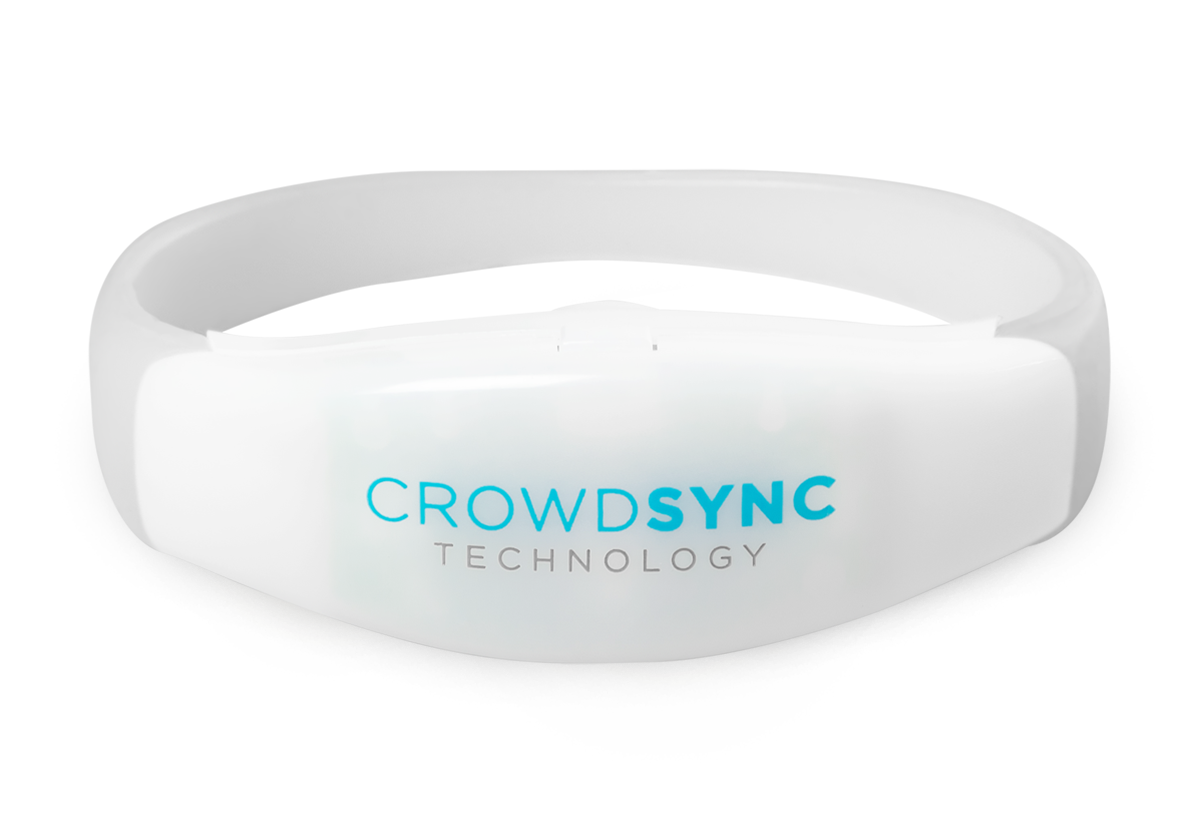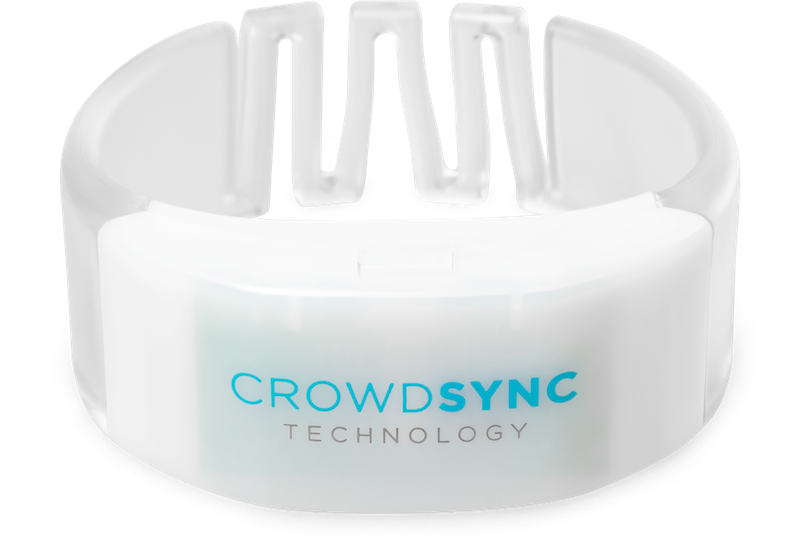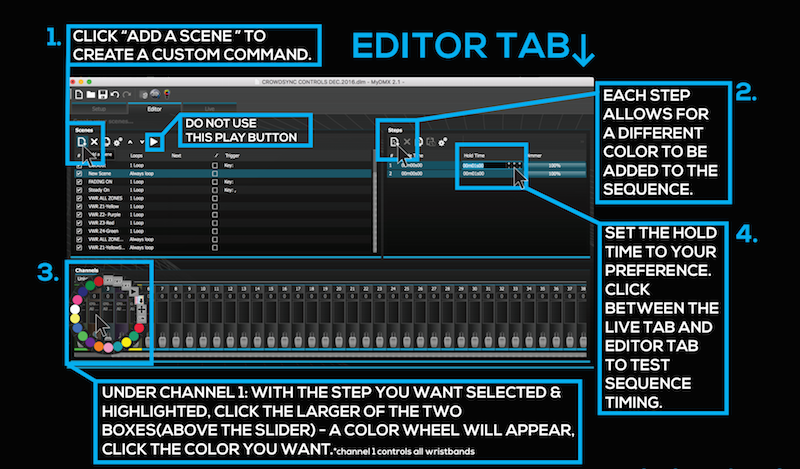 Nightclubshop and Crowdsync Technologies brings you the ability to Synchronize by Radio frequency Remote Control as many RF RFID LED Wristbands (Custom Branded) with your Lighting system, Computer, or DMX controller using the Patented "Crowdsync technology" products and Light up your Special Event, Nightclub, Festival, or Crowd
Custom Field
Product Reviews