Product Description
HAND FAN / HAND SIGN
Full Color Promotional Giveaways Customized with your:
TEXT, ART, LOGO, DESIGN
Nightclubshop Hand Fans/Hand Signs are great for creating Brand awareness and keeping your Art or Logo front and center at any Event or occasion, and at thesame time, keeping its newfound owners cool and refreshed.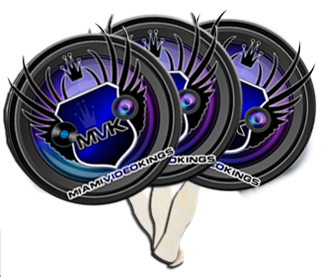 These Hand held Fans used to only be used outdoors, but have become ever more popular even at indoor events now because of the convenient and easy way they are used to penetrate a large audience, or crowd with your Personalized Custom Branding, Logo, or Art.
Make your own creative, original, fun design, or choose to make something simpler, more practical, like a Wedding Itinerary, Timeline, program schedule, or Company/location information.
For your Own CUSTOM SHAPED FANS or FUN FACE BIG HEAD CUT OUTS CLICK HERE
Create a fun design or choose to print something more practical like a program schedule or location information. Or take advantage of both by printing on both sides! Choose from one of our popular shapes or create a custom shape. All of our hand fans are printed in the U.S. using state-of-the-art, digital offset printers that produce striking, glossy and colorful prints.
Nightclubshop's Full color custom printed hand fans are all made in the U.S.A., with a very Fast Turnaround time, and also our hand signs/hand fans are printed using Full Color state of the art digital offset printing equipment producing striking, glossy and colorful prints for you.
Our premium quality hand fans / Hand signs are printed on a thick 16 point card stock board.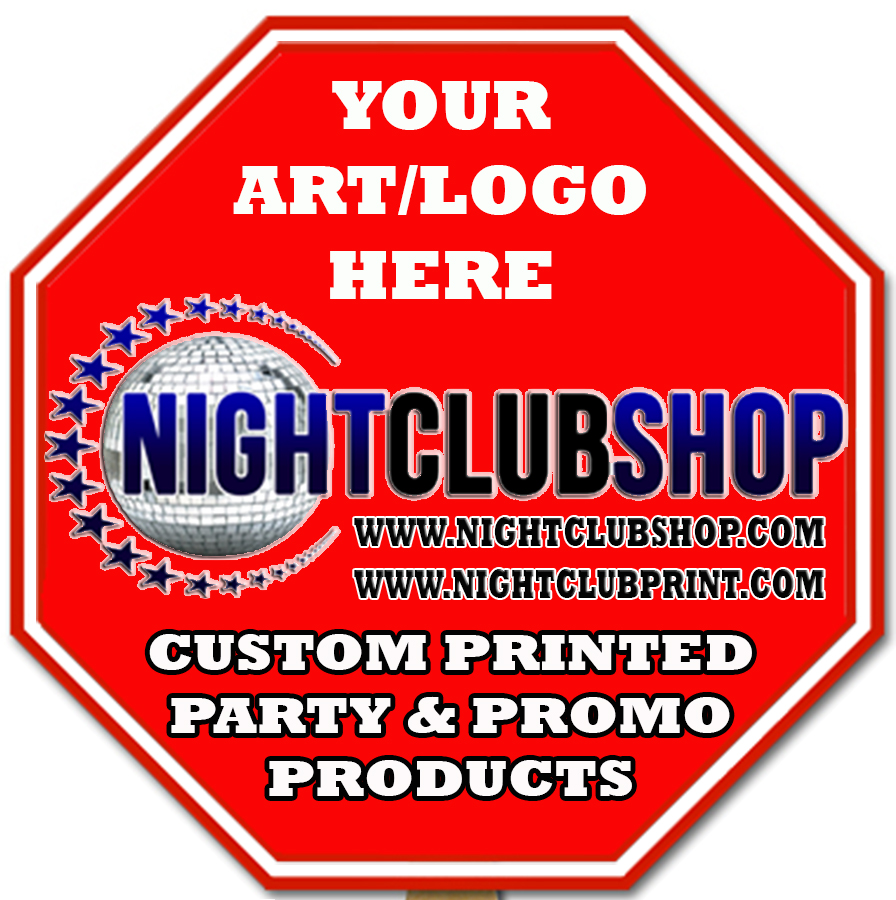 Hand Fan Designs have 3 Different OPTIONS for the design of your own customized, Personalized Hand Fan / Hand Sign,
1) You can keep it simple and just upload your Picture, Text, or Logo (Free)
2) You can Design your own ART To Fit the Hand Signs Shape, and Nightclubshop's ART DEPT. will Size it correctly and Finalize Set Up
3) You can have Nightclubshop's ART DEPARTMENT help you design your Hand Fan from Start to Finish with a Professional Design.
Minimum Order Quantity : 24

Material : 16 PT Coated Board Stock
Maximum Imprint Area : 8"W x 8"H
Imprint Method : Digital Offset Printing
Standard Production Time : 4-6 Business Days
Both Side Printing - Standard
(Made with one card stock board, a portion of the stick will cover the second side)
Please note on the back side, the image will have a small portion of the artwork covered by the wooden handle.
For your own "FUN FACE" BIG HEAD CUT OUTS, "CLICK HERE"
HAND FAN / HAND SIGN SHAPES AVAILABLE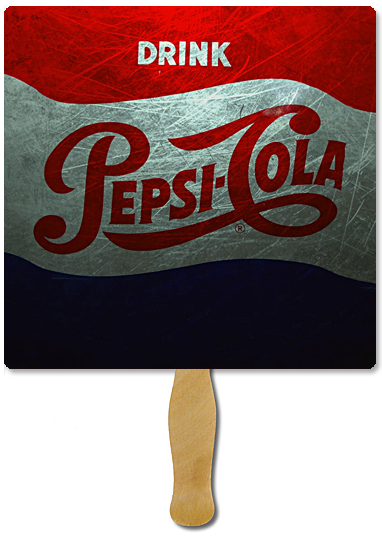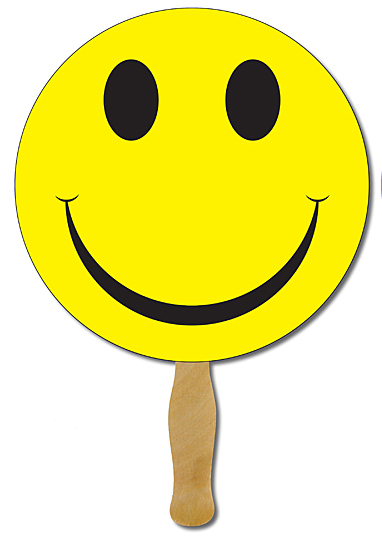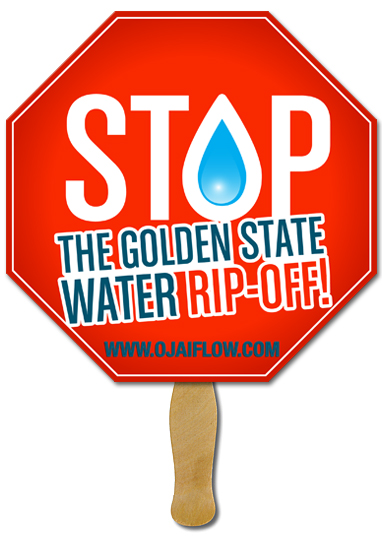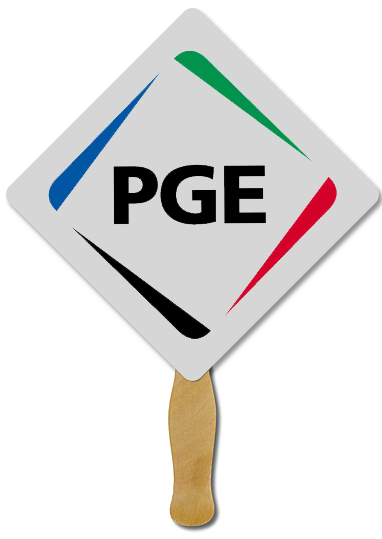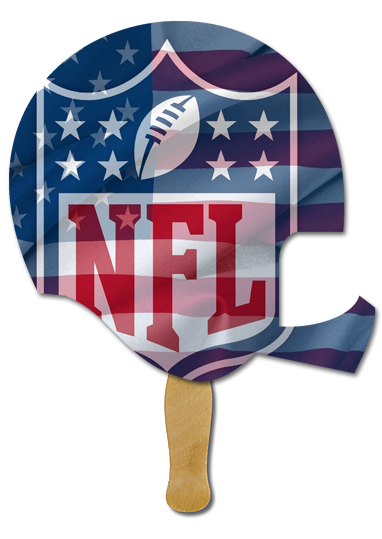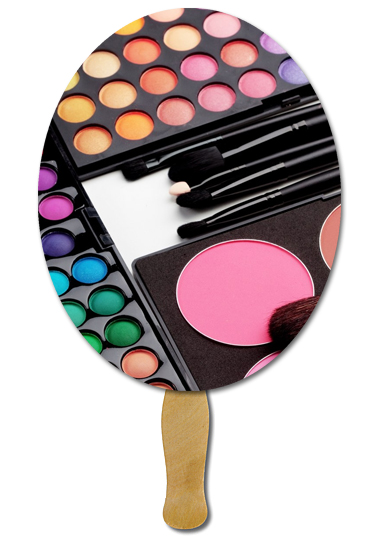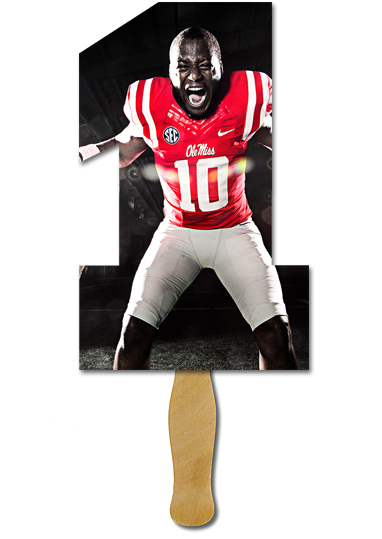 Product Videos
Custom Field
Minimum Order of 24
Email ART : Info@Nightclubshop.com
Product Reviews