Product Description
THIS IS NOT "NITESPARX" or a LED BOTTLE SPARKLER
This is a 6 inch LED WAND that changes colors.
This "LED WAND" is a multi colored LED Wand that changes colors and has 7 Light sequence functions.
It is a fun Item that can be held in your hand, or a good replacement for the LED BEACHBALL insert.
It does not have the same capability or Flash Brightness as the LED NITESPARX, and in no way is comparable in use for bottleservice delivery,
but a colorful LED Stick.
PLEASE READ THIS BLOG POST BEFORE ORDERING THIS UNIT:
http://nightclubshop.blogspot.com/2013/11/led-nitesparx-realofficial-led-bottle.html
If you see a company trying to sell this as a LED BOTTLE SPARKLER,
please consider the fact that it is not anywhere near in brightness, or even uses the same LED Technology as "NITESPARX".
We are OFFICIAL and LICENSED NITESPARX dealers, you can find the OFFICIAL NITESPARX LED BOTTLE SPARKLER Product here:
https://www.nightclubshop.com/led-nitesparx-electronic-bottle-sparkler/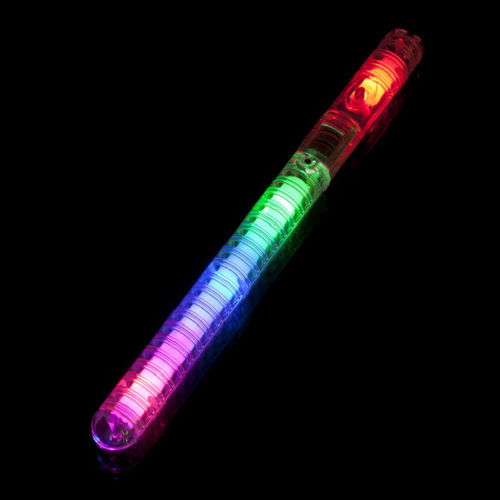 This is a replacement LED Unit for our very popular LED BEACH BALLS, but in no way is it Engineered or Bright like the
"LED NITESPARX"
https://www.nightclubshop.com/led-nitesparx-electronic-bottle-sparkler/
Product Videos
Custom Field
Product Reviews