Product Description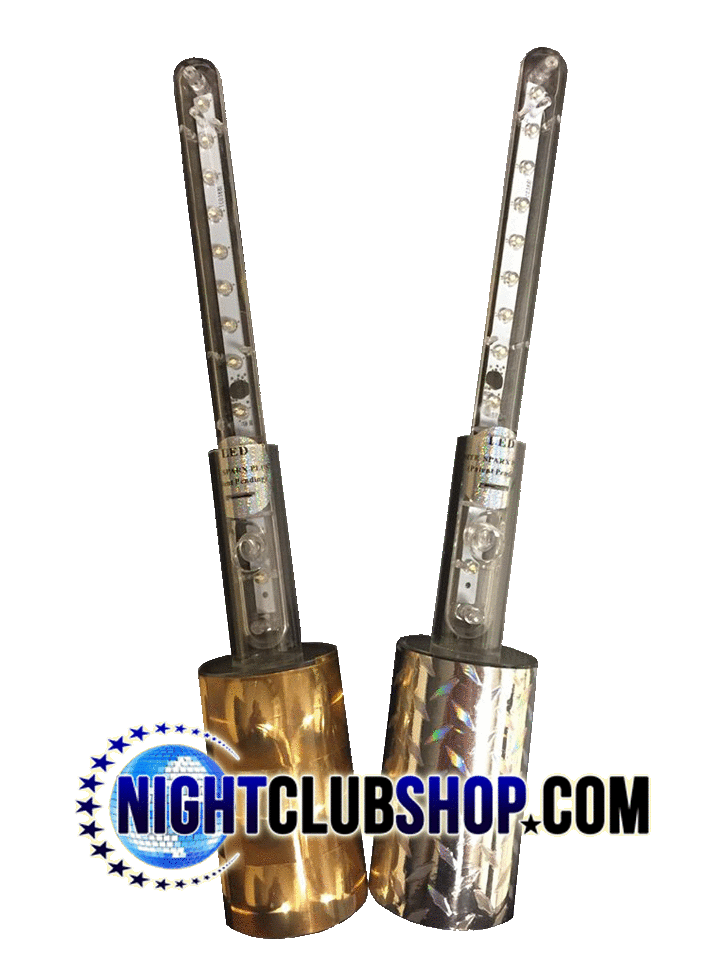 LED NITE SPARX HOLDER - BOTTLE TOPPER
Custom Electronic LED Sparkler HOLDER
Her
e are the new custom LED NITESPARX HOLDERS that will transform your Bottle Service Delivery into a more elaborate and custom crafted Bottle Service Delivery experience!
These hand made products are the ultimate accesory holder, bottle topper for the revolutionary LED Electronic Champagne Bottle Sparkler.
Since the launch of the new and revolutionary LED NITE SPARX,electronic LED Champagne Sparkler, Our clients have asked for a better holder for this product than just a traditional Bottle Sparkler Triple Clip.
Your requests have been heard, and we put our custom shop on the task, so now
here they are ready to use and for delivery.
The led nite sparx holder is an acrylic custom built device that fits firmly on most alcohol and champagne
bottles. You just drop the LED NITE SPARX in each circular tube, that is custom cut just for the LED NITE SPARX, then you get the LED NITE SPARX HOLDER and squeeze it on to the top of the bottle. and THAT IS IT..!! You are ready for the ultimate Electronic Bottle Service Delivery!
You can actually tilt the holder as low as 20 degrees without the LED NITE SPARX falling out, these tubes hold it firmly and securely.

TO ORDER the worlds first Electronic LED SPARKLER, The "LED NITE SPARX" Click Below:
https://www.nightclubshop.com/led-nitesparx-electronic-bottle-service-sparkler-nite-sparx/