Product Description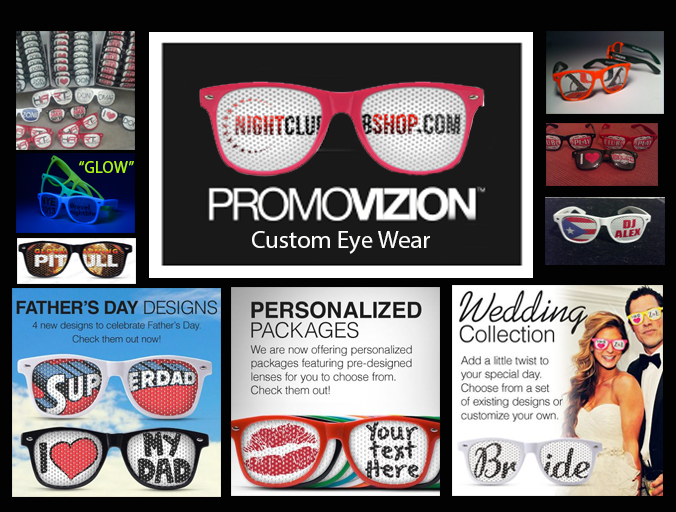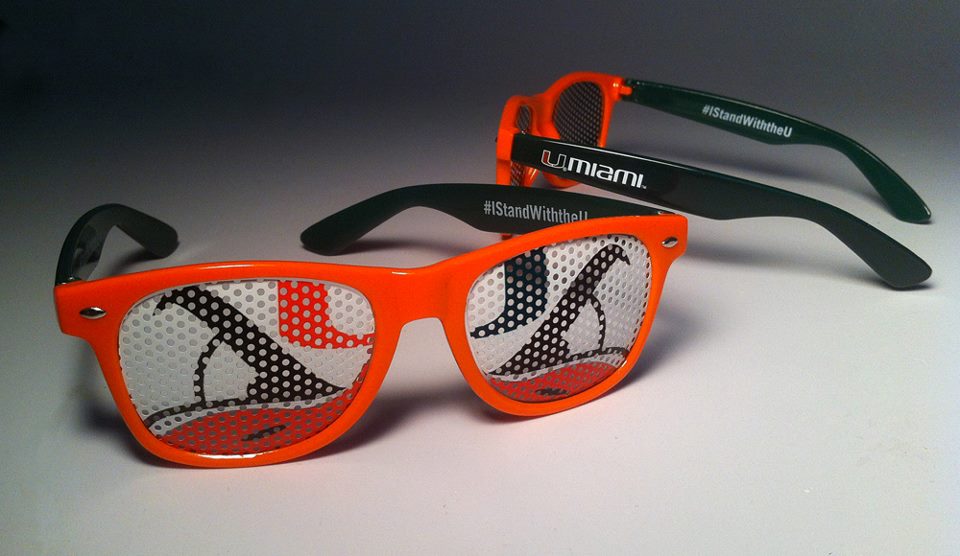 HALLOWEEN Party Promo Glasses/Lenses -
Customized Promotional Glasses/Lenses (20 PACK)
as low as 1.50ea(Bulk orders)

ORDER 20, 100, 1000, OR 5000 CUSTOM PRINTED HALLOWEEN PROMO GLASSES

Nightclubshop HALLOWEEN Promotional Glasses/Lenses always deliver the very best in custom printed promotional sunglasses with unparalleled customer service.Take advantage of Social Media! Our custom printed promotional sunglasses offers the perfect platform for promoting your events and business by displaying your logo, artwork or messaging directly on your target audience, to be worn many times over.
HALLOWEEN Party-goers and event guests not only wear these branded lenses at your event, but also later as they go about their daily life, posting photos on social networks, and spreading your message virally beyond your venue or initial event.
FREE HALLOWEEN ARTWORK SET UP FEE!!!! CALL NOW!

PLEASE FOLLOW THE FOLLOWING STEPS BEFORE ORDERING
THE PROCESS IN GETTING THESE CUSTOMIZED FROM US TO YOU IS SIMPLE:
1- Decide on what you want your glasses to say or Art/Logo

2- Decide what color background you want on the lenses
3- Decide what Color frames you want to display these lenses in
4- At checkout please put any notes you would like us to follow in the memo box so we can start on your project or give us the saying that is on the pre-made glasses, Add a phone number/e-mail in the text box so we can send you the proofs for approval.
Only 1 Design per 20 Pack, or extra charges will incur. Please specify Colors or select (Mixed) checkbox on checkout for an even mix of Colors in your order

These HALLOWEEN Customized Promo Units come only in Bulk Packages that start at 20 units and up.
"LEG" Printing is also optional, Please call for Pricing and Details.

We recommend calling first with details and art for Digital Proofs if you are ordering these customized units. 813-720-0409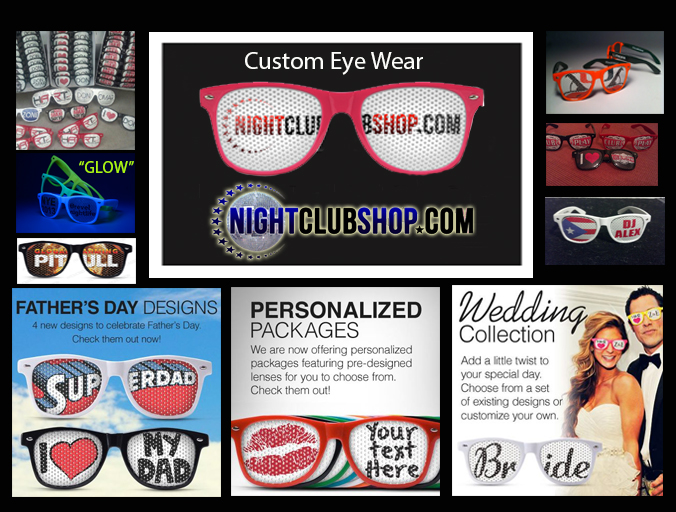 Product Videos
Custom Field
Product Reviews