Product Description
FUNFETTI SHOT CONFETTI MACHINE - Electric
Chauvet Funfetti Confetti Launcher (Chauvet Lighting Funfetti)

Nothing says FUN at a party or event more than a shower of confetti streaming down on a crowd or stage. Now it's easy for DJs, entertainers and performers to add this festive effect anywhere in seconds with the Funfetti™ confetti launcher from Chauvet DJ

A wirelessly controllable professional confetti launcher, the Funfetti is ideal for weddings, concerts, parties, holiday celebrations and special events of all types. Unlike many confetti launchers, it does not require CO₂or compressed air to run – just add confetti. With no need for special propulsion substances, the Funfetti can be used safely and easily virtually anywhere. Compact in size, it can be set up and operated by a solo entertainer, making it a great way to add an exclamation point to your next event.

Although lightweight and easy to use, the Funfetti blasts out a torrent of confetti that can cover an area as large as 540 square feet (50M²). It has a throw distance up to 30 feet (9M) and its powerful bursts last as long as 25 seconds each, filling up events and venues with a hailstorm of glitter.

"Breaking out the confetti is an instant way to ramp-up the fun factor at any party or event," said Nick Airriess, Product Manager for CHAUVET DJ. "With holiday parties and New Year's Eve rapidly approaching, now is the perfect time to add a confetti launcher to your repertoire of effects.

"Of course, confetti is an effect you'll use year round in so many ways," added Airriess, "at weddings and celebrations of all types, to cap off an evening at a dance club, or to add excitement to a concert or performance. Confetti is a great 'extra' you can offer to your clients that will give your show added sparkle. And because the Funfetti is so easy to operate and doesn't require CO₂, you can bring it out anywhere, even places like banquet halls and private parties."

The Funfetti works with most types of confetti, and CHAUVET DJ offers three control options to meet a variety of user needs: manual, wireless remote or DMX. Simple manual control is provided via a convenient display on the rear of the unit. Additionally, the Funfetti comes with its own handheld wireless remote, allowing it to be operated from a DJ booth, backstage or any location up to 100 feet (30.5M) away. The Funfetti can also be integrated into your lightshow via DMX operation; it features 3-pin XLR connectors and runs on one DMX channel.

Perfect for mobile use, the Funfetti is lightweight and easily portable at just 13.6 pounds (6.2 kg) and 11.2 x 9 x 21.8 Inches (284 x 228 x 553 mm). It includes a versatile double-bracketed yoke for easy floor mounting or hanging from truss. For protection during storage and travel, the Chauvet CHS-50 VIP Gear Bag is a perfect fit.

Weight: 13.6 lb (6.2 kg)
Size: 11.2 x 9 x 21.8 in (284 x 228 x 553 mm)
The CHAUVET DJ - FUNFETTI SHOT CONFETTI MACHINE is a professional confetti Blower/Launcher and it is an easy, single person setup and one person operation make it convenient and easily manageable, perfect for Nightclubs, Bars, concerts, parties, or other special events.
To operate all you have to do is just add confetti and have electrical power! No compressed air, line, or CO2 required. The Funfetti shot works with most confetti types, metallic or Paper Confetti, and is easily controlled from the display. The FunFetti Confetti Machine Blower also brings included a wireless remote or can be hooked up and wired via DMX.
The Funfetti includes a double bracketed yoke, for easy floor/ceiling mounting or it can also be hung on DJ/Lighting TRUSS system.
YOU CAN BUY A CARRYING CASE/CARRY BAG, just ask us how!!
To Purchase Regular Tissue Confetti in Bulk or By The Pound CLICK HERE
To Purchase Metallic Confetti in Bulk or By The Pound, CLICK HERE
NIGHTCLUBSHOP IS A CHAUVET AUTHORIZED DEALER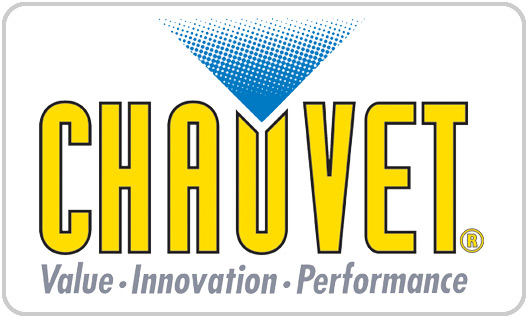 Disclaimer: NightclubShop is not responsible for any misuse that leads to any injuries. Nightclub Supplies is also not repsonsible for any professional installation because this equipment DOES NOT require it. You will be solely responsible if you decide to modify or professionally instal the equipment to meet your standards. The special effects equipment serve there purpose as is so we highly recommend that you don't make any changes.
if any questions on equipment or shipping,
please call:1-813-720-0409
***ALL OF OUR SPECIAL EFFECTS EQUIPMENT ARE TESTED AND FITTED AT OUR NIGHTCLUBSHOP WAREHOUSE TO MEET USA QUICK CONNECT CO2 HOSE STANDARDS ***
Any Questions, Feel free to give us a call anytime, 813-720-0409
Confetti, Blower, Laucher, machine, Funfetti, Chauvet, DJ, Nightclub
Other Details
1 Year Limited
Custom Field
Product Reviews