Product Description
CONFETTI AND STREAMER AUTO Launcher Cannon! ELECTRIC CONTROLLED & DISPOSABLE CO2
The world's most reliable, and the worlds most powerful electric controlled (disposable CO2) Confetti and Streamer Launcher Cannon!
These Electric Auto Launchers are designed to be 100% "Fail Proof" against any Pressure Leaks by the way that they are built and engineered. These "Patented" Confetti Streamer Launcher systems are capable of perfect and predictable results each and every time because they retain the Co2 gas in the Co2 Cylinder up until the moment they are activated. Achieve a BIG ROOM confetti or Streamer Fill shot with this unit mounted or a Stadium Fill Orchestrated shot with several of these units in sync.
This Electric Auto-Launcher comes complete with 1×36" long "QUICK CONNECTING CANNON TUBE" and come with a 3 year Warranty based on proper usage.
U.S. Patent # 5,015,211 & U.S. Patent # 5,149,290
Operates off 110 volts A.C. at 5 AMPS.
Activate these Launchers using only a "Momentary" electrical surge.
The dimensions are 6" x 4" x 12".
Total weight = 10 lbs.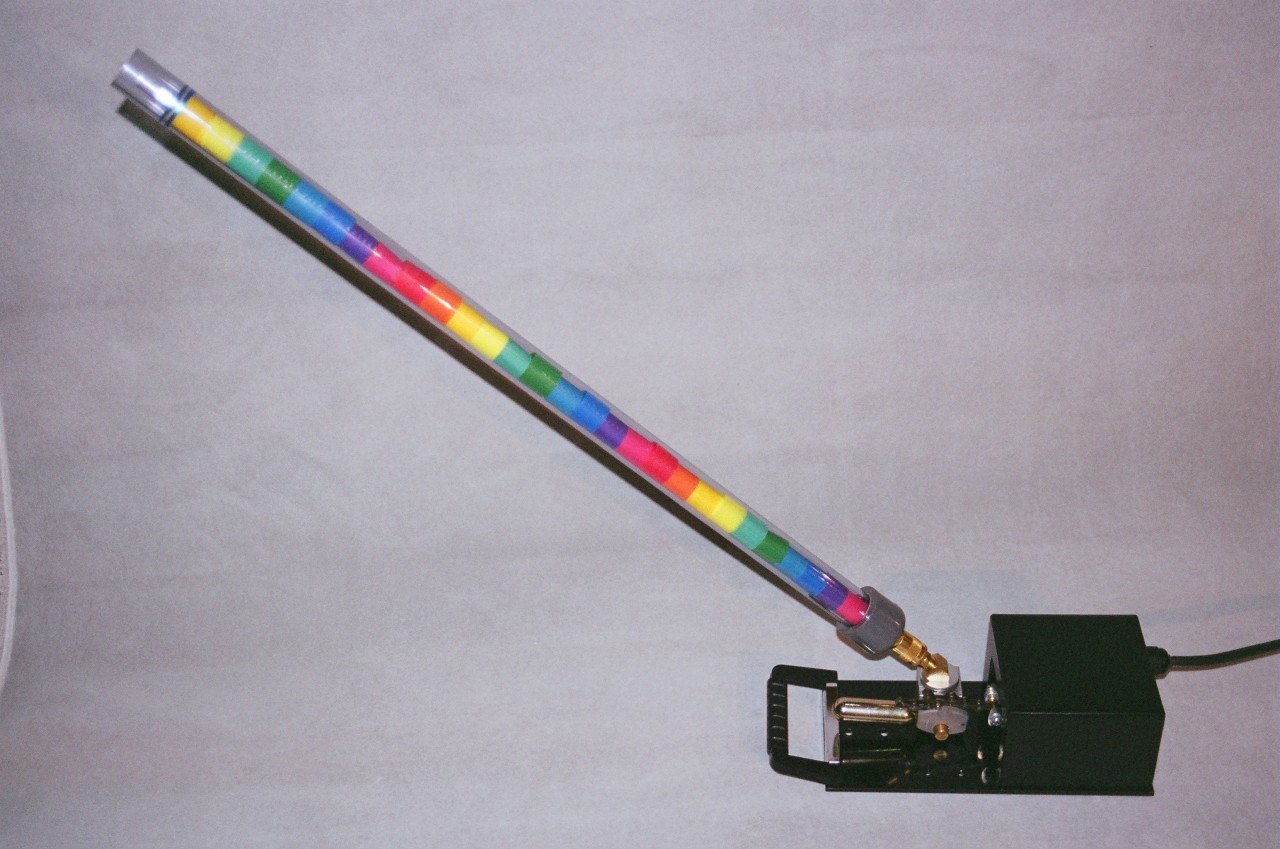 \
Product Videos
Custom Field
Product Reviews